Newsletter December 2020
Published Date:
21/12/2020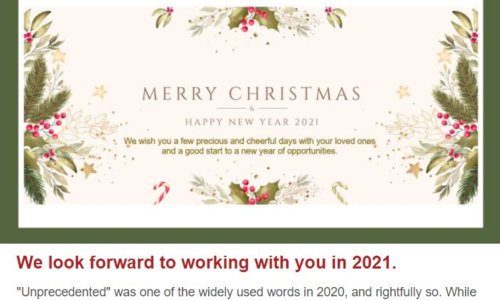 We look forward to working with you in 2021.
"Unprecedented" was one of the widely used words in 2020, and rightfully so. While the pandemic put a break on our busy everyday lives, brought us a lot of worries and additional challenges, it also forced us to reflect and change.

A lot has happened within the TSA and we are confident that after reflecting and introducing some changes we are well set up for 2021. Throughout the autumn we asked you to share your thoughts with us and we received over 60 responses to our questionnaire. Many thanks for your responses!

While we will be presenting a summary of the CPD feedback in the new year, some of your comments have already been incorporated in our January course programme:

It has never been a better time to join our apprenticeship programme!
Find out more about the TSA's two apprenticeship schemes and how to access additional governmental funding (up to 2K) available until March 2021.
Not subscribed yet? Sign up today by filling out the form at the bottom of our homepage.
Return to Previous Page