Top 5 FAQ on apprenticeships
The top 5 FAQ provide a good overview on:
Schemes and qualifications
Costs
Time allocation
Requirements for attendees
Apprentices' wages while learning
1. Apprenticeship schemes and qualification - summary
The TSA currently offers two apprenticeships which have been developed by the TSA working with local employers to meet the needs of the Thames. Find an overview of costs and skills here.


Boatmaster Apprenticeship, delivered by SeaRegs
A Boatmaster often navigates vessels through busy and highly challenging waterways. Opportunities in this industry are very wide-ranging - for instance, a Boatmaster could be the captain of a single vessel tourist boat or could be working for a large freight operator, responsible for safely moving freight along the river to a port.
The Beatmaster apprenticeship provides the skill sets needed to cover the whole of the BML syllabus, as well as additional skills including leadership requested by employers. There is a total of 24 qualification once completed.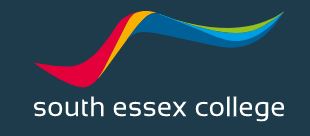 Maritime Engineering, delivered by South Essex College
Maritime engineers are involved with the design, construction, installation, operation, maintenance and repair of the main propulsion engines and auxiliary machinery and systems found in all kinds of ships, boats and offshore installations. Essentially, they are keeping the vessel operating on the Thames as much as possible.
The maritime engineer qualification includes Maritime engineering training on mechanics, welding, electronics and hydraulics. The first 2 years of the apprenticeship are at Level 2 and the following 2 years at Level 3. Learners spend the first 3 years in the college on day release (once a week), and they are assessed in their workplace every 8 weeks. In years 3 and 4, the learner will choose a pathway of mechanical, electrical or welding.

In year 4 the apprentice will learn skills needed to comply with regulations, the use of data and efficiency at the workspace and specialise in either handling and maintenance of mechanical equipment or installation, testing and maintenance of electronic equipment. This year is mainly carried out in the workplace.

The course is extremely diverse and heavily weighted toward hands on learning in an environment with suitable industry standard resources and equipment.

With this solid education, employers are training their internal workforce based on the company's needs and specialisms which will save them from depending on external sub-contracted engineers who are generally in high demand.
2. The costs
While the value of the Apprenticeship is £24,000 for the Boatmastership and £26,000 for the Maritime Engineering Apprenticeship, this is not what employers pay! In fact, the apprenticeship is highly supported by the Government's Education and Skills Funding Agency (ESFA).
Larger Employers' costs
(who pay into the Government's Apprenticeship Levy)

Smaller Employers' costs (who don't pay into the Government's Apprenticeship Levy)

Value of apprenticeship

Boatmaster Apprenticeship

£ 0

£ 1,200

£ 24,000

Maritime Engineering Apprenticeship.

£ 0

£ 1,300

£ 26,000

Smaller and medium sized companies will be charged 5% of the costs with the other 95% covered by ESFA. And even this can be met via grants. The Worshipful Company of Shipwrights now offers a grant to small and medium sized maritime businesses who haven't had an apprentice before. This grant reimburses the apprentice's salary in the first year. Find out more here.

NEWS: The government extends and increases the financial support to hire an apprentice until September 2021!

From August 2021, employers who pay the Apprenticeship Levy will be able to transfer unspent levy funds in bulk to small and medium-sized enterprises (SMEs) with a new pledge function. Unspent levy funds will still expire after 24 months. The government will also introduce, from August 2021, a new online service to match levy payers with SMEs that share their business priorities.
3. Time allocation
The Boatmaster is 2 years and the Maritime Engineer a 4-year education. During this time, apprentices must achieve 20% "off the job training", which is provided by the apprenticeship.
4. Requirements for attendees
Apprentices must normally be at least 18 years old and hold a GCSE Grade C/4 in Math and English or equivalent.
Apprentices must be British citizens or have lived in the UK for more than 3 years and have signed a commitment statement as well as an apprenticeship agreement with their employer. The TSA can help employers find high quality apprentices.
5. Apprentices' wages while learning
| | | | | |
| --- | --- | --- | --- | --- |
| Apprentice (year 1 only irrespective of age) | under 18 | 18-20 | 21-24 | 25 and over |
| £4.15 | £4.55 | £6.45 | £8.20 | £8.72 |

After completing the first year of their apprenticeship an apprentice will receive the national minimum wage for their age. The Minimum Wage for apprentices will go up 15p per hour to £4.30ph from April 2021, in line with the Low Pay Commission's recommendation. More information here. The same holiday allowance and HR policies and procedures apply as for any other employee.