Our achievements and progress
The Thames Skills Academy (TSA) was established in 2016. Since then we have made a real difference by actively engaging with employers, meeting their training and development needs and promoting career opportunities on the tidal Thames.
Day-to-day
The TSA has signed up a number of employer members who between them represent over 70% of those working afloat in the Port of London. We are also now working with a range of potential supporters, affiliates and sponsors and have recruited key affiliate members.
Proposals for the expansion of the qualifications framework for tidal Inland Waterways (Category C & D Waters) have been accepted by the Maritime Skills Alliance and a Freight Working Group in support of our freight operator members, including the three marine contractors engaged in the Tideway Project, led by the TSA, has been established.
Passenger operator members have been supported through the establishment of a Passenger Working Group focusing on their specific training needs, both marine and non-marine, and a pool of TSA 'Endorsed Training Providers' from which to meet our members' training and development needs has been identified.
The TSA has facilitated and delivered a variety of training courses and we continue to work with providers in developing bespoke training in several areas to meet the needs of our members. In conjunction with one of our Endorsed Training Providers, we have developed and delivered a bespoke Riverside Personal Survival course for shore-based personnel engaged on the Tideway Project, working on, over or adjacent to the River.
Professional Memberships
The TSA is a member of:
GTA England – the national umbrella organisation of Group Training Associations;
Maritime Skills Alliance - and is actively contributing to the development, maintenance and improvement of vocational qualifications and standards in the Inland Waterways and the wider UK maritime sector.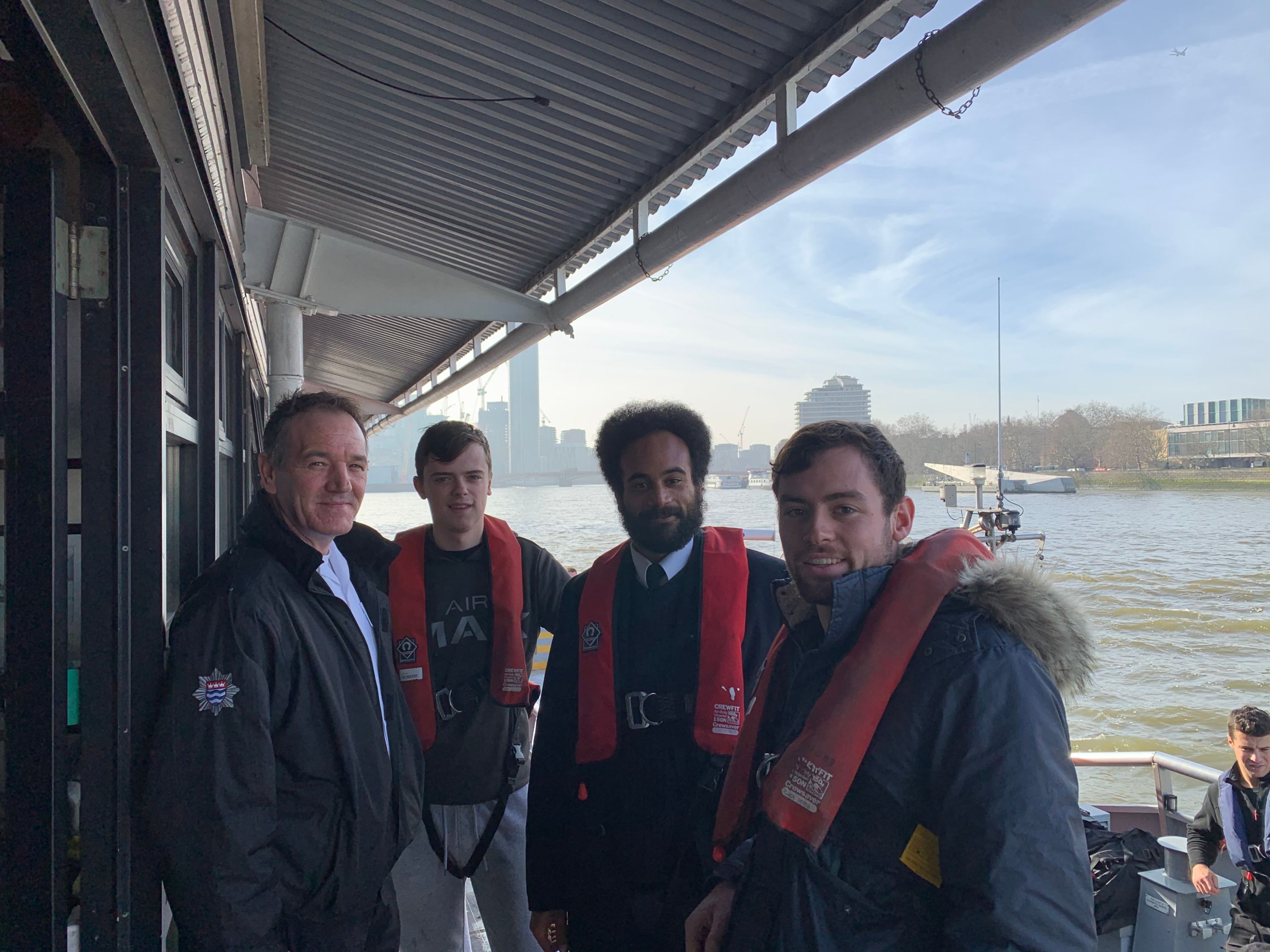 Some of our apprentices on a site visit to the London Fire Brigade's River Thames Headquarters.
Events
Exhibitions and events are the perfect way for us to engage with the industry. Our main promotion events are:
#CareersOnTheThames – a spectacular annual floating event which takes place onboard a boat on the Thames as part of the Totally Thames Festival. The event promotes careers to careers advisers, teachers, youth leaders and young (and older) people looking to learn more about working in the maritime industry.
National Apprenticeship Week – the TSA uses this week to promote the breadth of opportunities on the boatmaster and marine engineering apprenticeships we offer.
Skills London Exhibition - promoting careers in the maritime industries, specifically the tidal Thames.
Seawork International Commercial Marine & Workboat Exhibition & Conference – promoting the TSA to a wider operator audience
National Junior Indoor Rowing Championships – promoting 'Careers on the Thames' to secondary school aged students.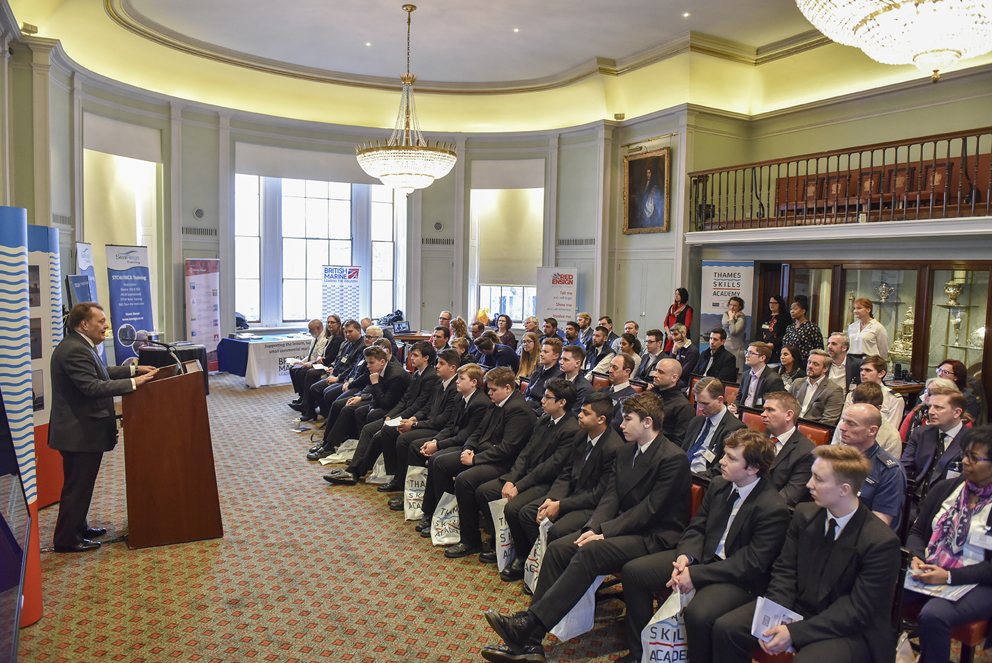 John Hayes MP speaking at the TSA National Apprenticeship Week Event