Online refresher to extend Riverside Personal Safety Certificate for operators
Course ID:
RPSRC-LON2023
Qualification Gained:
Extended Certificate
Date:

Venue:
Online
How will I be assessed?
On completion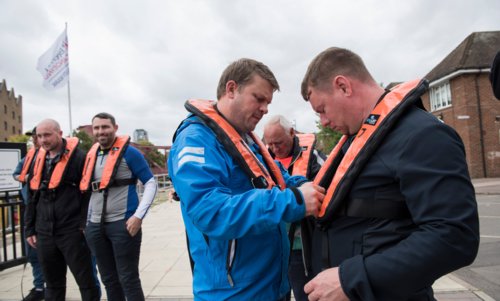 What's involved?
This is an online refresher course for past attendees of the in-person Riverside Personal Safety course.
The course will refresh previous knowledge, update on changes and review incidents from industry and course participants.
What will I learn?
Review of real-life incidents on the Thames and the dangers of working near water.
Review of types of lifejackets and how to check and use life jackets safely;
Actions to take if you or a colleague falls into the water and medical aspects (cold shock, strength loss, drowning and hypothermia);
Take home of the key safety messages
Dates: Dates to be released for 2023
Duration:
2-2.5 hrs online course, including assessment.
Contact:
To find out more about the course and to book, contact the training team on 07756 651 171 or training@thamesacademy.london
Return to Previous Page