The best time to join the apprenticeship scheme is now!
Published Date:
08/12/2020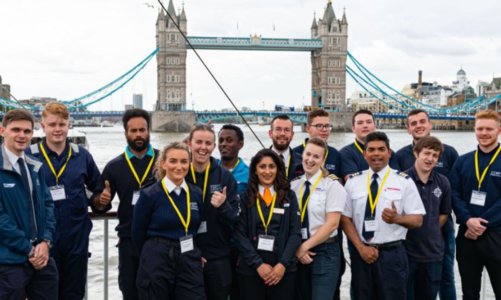 Being a TSA apprentice has nothing to do with pointed fingers in board rooms! This apprenticeship scheme, created by TSA and members is all about keeping traditions alive, creating jobs and supporting the Watermen of the future.

The first TSA apprentices graduated in 2019 and are invaluable to their employers.
Angela, HR manager at Livett says: "Apprenticeships are a great way to upskill workforce, giving youngsters the opportunity to grow and develop. We are looking at an aging workforce in this industry. If as employers we are not recruiting in at a young age, in 20 years we will struggle to get qualified workforce."
TSA apprentices are proud of being well trained, confident in their newfound skills and looking forward to future career opportunities.
Adam, apprentice at Uber Boats by Thames Clippers says: "Apprenticeship is a good way to start, get involved with the team, help out, learn different skills, learn how to communicate correctly and feel appreciated."
This does not just sound like a success story; it is a great opportunity for employers to find their future star employees and integrate them into the team right from the start. The result, highly trained, motivated and loyal employees who will repay that loyalty.

The TSA offers two apprenticeship schemes to help you to train your future star employees and the Government's Education and Skills Funding Agency (ESFA) heavily supports your investment.

Additional governmental funding of up to £2,000 has been extended to 31st March 2021.
That's why the best time to hire an apprentice is now.

Find out more via our top 5 FAQs:
1. Apprenticeship schemes and qualifications
The TSA currently offers two apprenticeships which have been developed by the TSA working with local employers to meet the needs of the Thames. Find an overview of costs and skills here.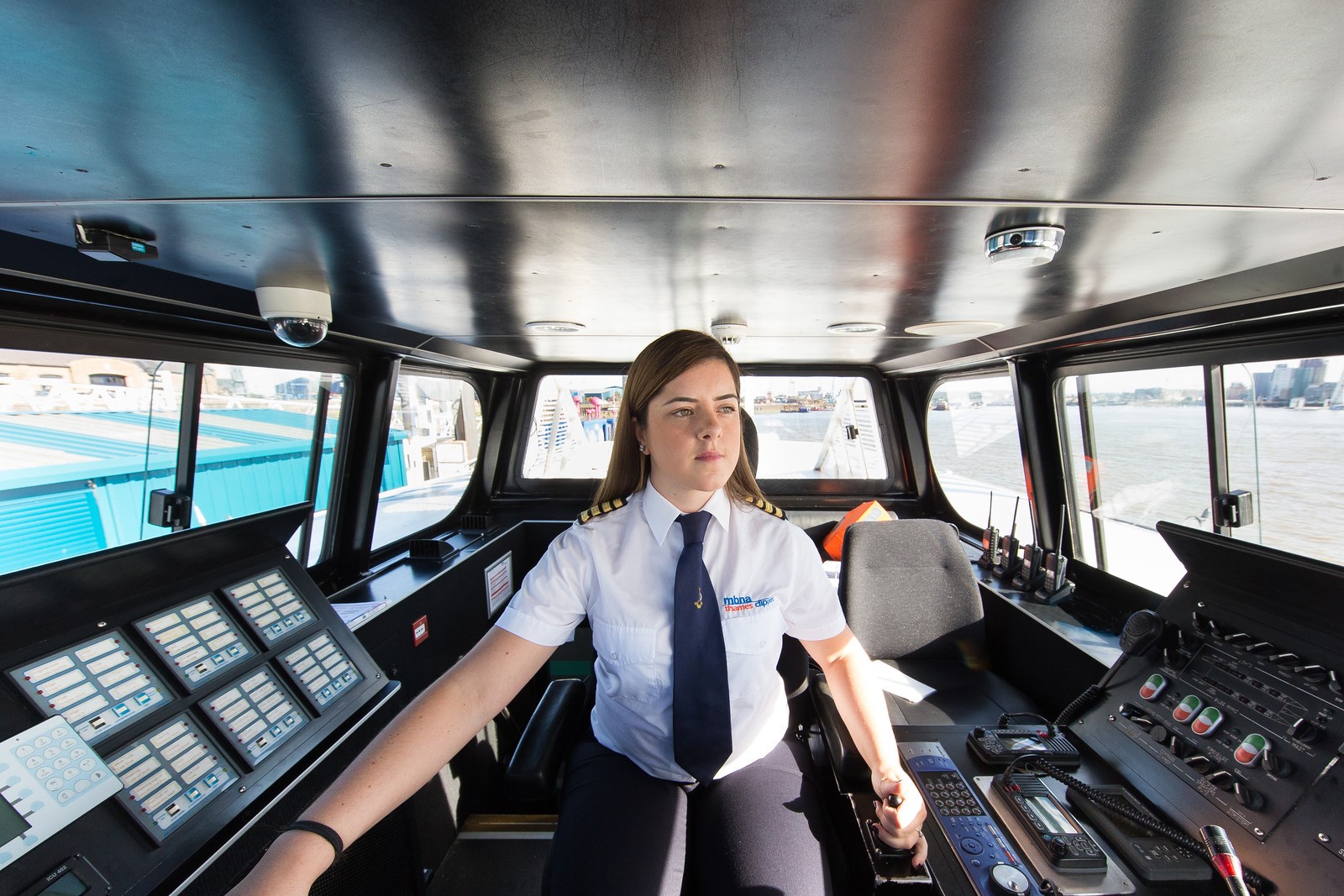 Boatmaster for inland tidal and non-tidal waterways
A Boatmaster often navigates vessels through busy and highly challenging waterways. Opportunities in this industry are very wide-ranging - for instance, a Boatmaster could be the captain of a single vessel tourist boat or could be working for a large freight operator, responsible for safely moving freight along the river to a port.

The Boatmaster apprenticeship provides the skillssets needed to cover the whole of the BML syllabus, as well as additional skills including leadership requested by employers. There is a total of 24 qualification once completed.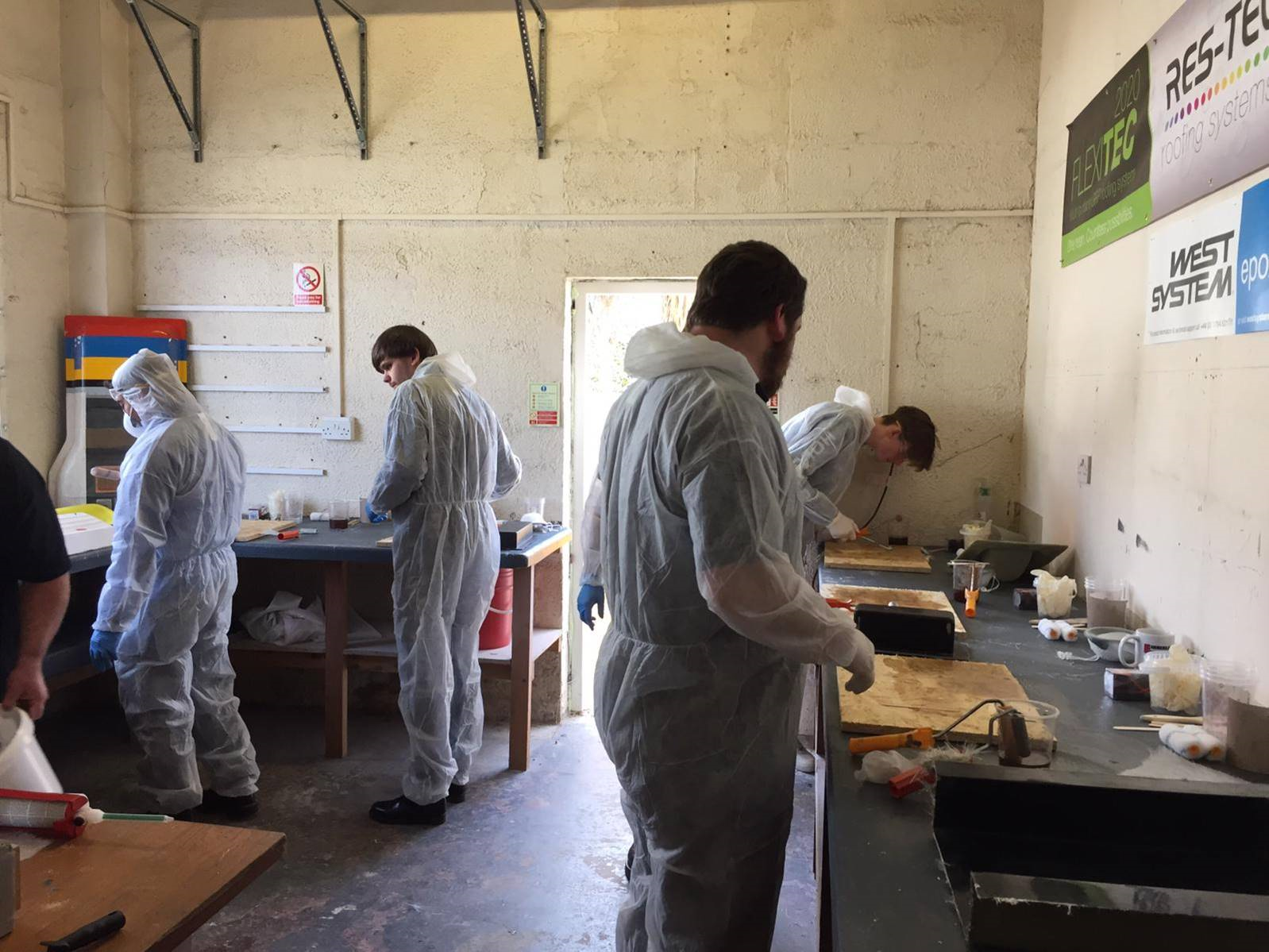 Maritime Engineering
Maritime engineers are involved with the design, construction, installation, operation, maintenance and repair of the main propulsion engines and auxiliary machinery and systems found in all kinds of ships, boats and offshore installations. Essentially they are keeping the vessel operating on the Thames as much as possible.
The maritime engineer qualification includes Maritime engineering training on mechanics, welding, electronics and hydraulics. The first 2 years of the apprenticeship are at Level 2 and the following 2 years at Level 3. Learners spend the first 3 years in the college on day release (once a week), and they are assessed in their workplace every 8 weeks. In years 3 and 4, the learner will chose a pathway of mechanical, electrical or welding.

In year 4 the apprentice will learn skills needed to comply with regulations, the use of data and efficiency at the workspace and specialise in either handling and maintenance of mechanical equipment or installation, testing and maintenance of electronic equipment. This year is mainly carried out in the workplace.

The course is extremely diverse and heavily weighted toward hands on learning in an environment with suitable industry standard resources and equipment.

With this solid education, employers are training their internal workforce based on the company's needs and specialisms which will save them from depending on external sub-contracted engineers who are generally in high demand.


2. The costs
While the value of the Apprenticeship is £24,000 for the Boatmastership and £26,000 for the Maritime Engineering Apprenticeship, this is not what employers pay! In fact, the apprenticeship is highly supported by the Government's Education and Skills Funding Agency (ESFA).
Larger Employers' costs
(who pay into the Government's Apprenticeship Levy )

Smaller Employers' costs (who don't pay into the Government's Apprenticeship Levy)

Value of apprenticeship

Boatmaster Apprenticeship

£ 0

£ 1,200

£ 24,000

Maritime Engineering Apprenticeship.

£ 0

£ 1,300

£ 26,000

Smaller and medium sized companies will be charged 5% of the costs with the other 95% covered by ESFA. And even this can be met via grants. The Worshipful Company of Shipwrights now offers a grant to small and medium sized maritime businesses who haven't had an apprentice before. This grant reimburses the apprentice's salary in the first year. Find out more here.

In addition, the government provides support available until 31 March 2021 for newly hired apprentices joining your organisation. £2,000 for apprentices aged 16 to 24 and £1,500 for apprentices aged 25+.

From August 2021, employers who pay the Apprenticeship Levy will be able to transfer unspent levy funds in bulk to small and medium-sized enterprises (SMEs) with a new pledge function. Unspent levy funds will still expire after 24 months. The government will also introduce, from August 2021, a new online service to match levy payers with SMEs that share their business priorities.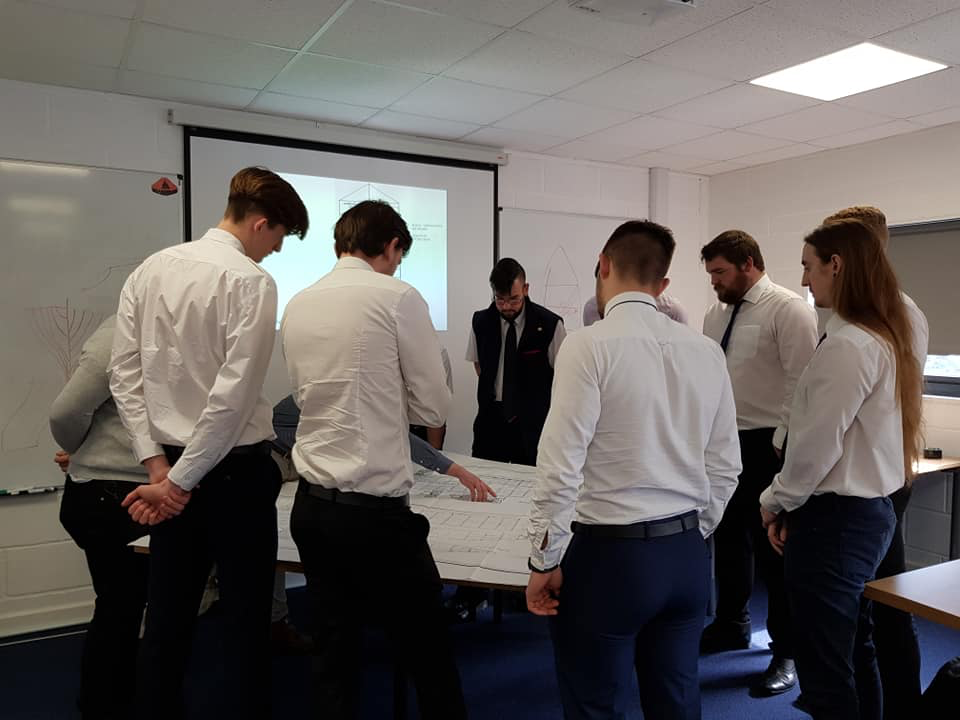 3. Time allocation
The Boatmaster is 2 years and the Maritime Engineer a 4-year education. During this time, apprentices must achieve 20% "off the job training", which is provided by the apprenticeship.


4. Requirements for attendees
Apprentices must normally be at least 18 years old and hold a GCSE Grade C/4 in Math and English or equivalent. Apprentices must be British citizens or have lived in the UK for more than 3 years and have signed a commitment statement as well as an apprenticeship agreement with their employer. The TSA can help employers find high quality apprentices.

5. Apprentices' wages while learning
| | | | | |
| --- | --- | --- | --- | --- |
| Apprentice (year 1 only irrespective of age) | under 18 | 18-20 | 21-24 | 25 and over |
| £4.15 | £4.55 | £6.45 | £8.20 | £8.72 |
After completing the first year of their apprenticeship an apprentice will receive the national minimum wage for their age. The Minimum Wage for apprentices will go up 15p per hour to £4.30ph from April 2021, in line with the Low Pay Commission's recommendation. The full update will be available soon. The same holiday allowance and HR policies and procedures apply as for any other employee.

Further details and contact
Please visit our Apprentice pages for more details

Sign up process
TSA is here to support you. Please contact us via training@thamesacademy.london, or call 01322 917 551 to enrol one or more employees to the Apprenticeship scheme. Not a TSA member? The apprenticeship scheme is open to all companies, whether you are large or small.
See for yourself
Here is a selection of videos to find out more and:
Return to Previous Page