Women on the Water 2021 - networking series
Published Date:
28/10/2021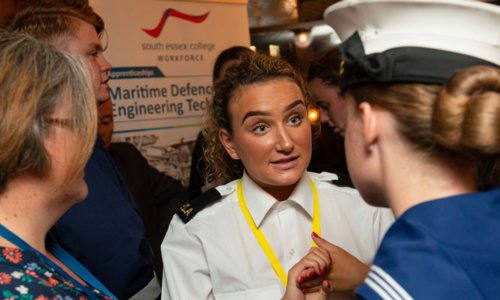 We are proud to announce that our networking event series "Women on the Water" is back in 2021.

This networking event is open to all ladies in an operational role on the Thames. Please click here to book your attendance.
What "Women on the Water" aspires to:
Encourage more diversity in the inland waterways sector, including the tidal Thames, by providing networking opportunities for women in operational roles.
Support all women in the sector through knowledge sharing and mentoring.
Position the industry as an attractive career choice for women.
Upcoming Woman on the Water networking event 2021:

7 December 2021, 3 PM to 5:30 PM at Waterman's Hall
We will be reveiwing what progress the network has made this year and discussing the benchmark survey results. We will have a guest speaker host a workshop on "Speaking comfortably about race at work.
The Hall will be looking extremely festive and we will be serving coffee and mince pies during the meeting, followed by networking and drinks to mark the last of the 2021 series of events.
2022 Woman on the Water networking events dates

2nd March 2022 - 10am - 12pm
14th June 2022 - 2pm - 4pm
6th October 2022 - 10am - 12pm
7th December 2022 - 2pm - 5pm

Review Woman on the Water networking events January, April and July 2021:
The first event took take place on 20th January 2021 via Zoom. We are delighted to have had the opportunty to hear Rachel de Bont and Scarlett Barnett-Smith from the Port of London Authority discussing how "making small changes can achieve a big difference".
Our keynote speaker for the second event on 21st April 2021 was Julie Thornton, HR Director at Tideway. Her presentation was giving interesting and helpful tips on "Paving the way for a more Inclusive and Diverse Industry - The Tideway Legacy". Due to ongoing COVID-19 restrictions, the site visit of the impressive Tideway project was done via a virtual tour.
The third event took part on the 8th July 2021 where Helen Gregory, Duty Operations Manager of Woolwich Ferry talked about the improvements Woolwich Ferry had made to introduce equality and their plans to encourage more women into the marine industry.
Return to Previous Page