Riverside Personal Safety for operators in June 2021
Course ID:
RPS-LON-JUN2021
Qualification Gained:
Certificate
Date:
22/06/2021
Venue:
London
How will I be assessed?
On completion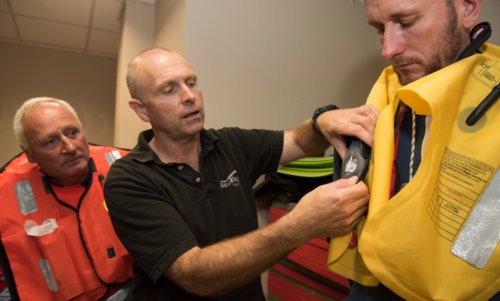 What's involved?
This hands-on course provides an overview of the potential dangers of working on or near water and offers practical tips to help you to stay safe should you or a colleague fall into the water. The course will be run for the moment as a half day course, covering the classroom and land-side parts of the course. Practical water elements of the course will be scheduled as a half day course when swimming pools reopen.
The course is being delivered in a way that meets COVID-19 guidelines. COVID Course Guidance for participants will need to be followed by everyone attending this face-to-face course.
What will I learn?
The potential dangers of rivers, canals, docks, lakes and flowing water
What to do if you fall in
What to do if you see someone fall in
How to ensure your life jacket will keep you safe
Duration:
Half-a-day (with the second half day part of the course running at a later date).
Contact:
To find out more about the course and to book, contact the training team on 01322 917 550 or training@thamesacademy.london
Return to Previous Page