MCA STCW First Aid Course | 15th July 2019
Course ID:
MCA STCW-15Jul
Date:
15/07/2019
Venue:
Trinity Buoy Wharf, London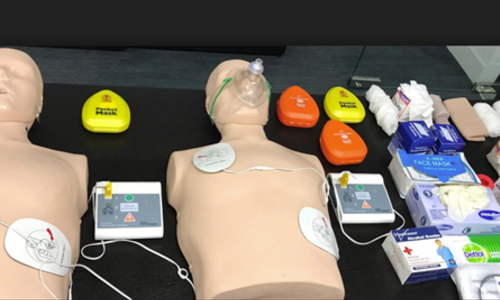 For further information please click below.
Course Enquiry Form
Who Should Attend
All water-based staff working in the marine environment, including shore-based staff
Overview
The aim of the course is providing a basic knowledge of the immediate action to be taken upon encountering an accident or other medical emergencies at sea. The course will include videos, discussions and interactive exercises.
Topics covered include:
Applying immediate first aid in the event of an accident/injury on board ship
Actions on discovering a casualty
Cardio pulmonary resuscitation
Recovery position
Fractures
Spinal injuries
Examination of a casualty
Medical conditions including heart attack, choking and asthma
Treatment of bleeding, burns & shock
Transporting a casualty on board ship
Duration
One day
Cost
£110 per person
Contact
Please contact the training team at training@thamesacademy.london or 01322 917 553
Return to Previous Page