Barge Loading
Course ID:
BL-London-12-20
Venue:
London
How will I be assessed?
Completion of the course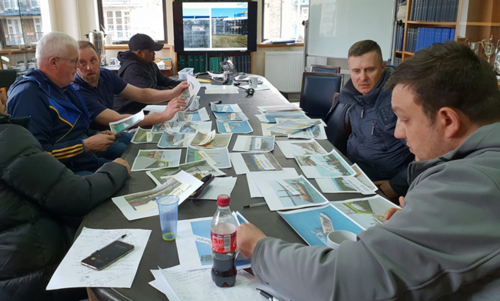 What's involved?
This is a two-day course which focuses on how to moor different types of vessel and how to safely load and unload them.
Part 1: Vessel Mooring and Securing Operations
Part 2: Cargo and Barge Loading
The courses are delivered in a specially converted barge/classroom at the Docklands Scout Project situated on the dockside near Canary Wharf, London.
What will I learn?
An overview and knowledge of different vessels and pontoon types
Different types of deck cargo and how they should be secured and stowed
How to oversee the safe loading and unloading of cargo
Maritime regulations and safety management on the Thames
Loading and unloading including how to draw up and implement a cargo loading plan
Duration:
This course is provided over two days. The two parts do not need to be taken on consecutive days.
Contact:
To find out more about the course and to book, contact the training team on 01322 917 553 or by emailing training@thamesacademy.london
Return to Previous Page