Women on the Water 2021 - networking series
Published Date:
07/12/2020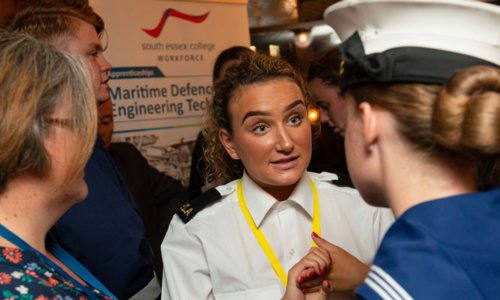 We are proud to announce that our networking event series "Women on the Water" is back in 2021.

The first event will take place on 20th January 2021 via Zoom. We are delighted to announce that Rachel de Bont and Scarlett Barnett-Smith from the Port of London Authority will be discussing how "making small changes can achieve a big difference". Rachel and Scarlett will be sharing their best practice examples with the group.
This networking event is open to all ladies in an operational role on the Thames. Please click here to book your attendance.
What "Women on the Water" aspires to:
Encourage more diversity in the inland waterways sector, including the tidal Thames, by providing networking opportunities for women in operational roles.
Support all women in the sector through knowledge sharing and mentoring.
Position the industry as an attractive career choice for women.
PREVIEW Future Woman on the Water networking events 2021:
21st April 2021, 10 AM to 1 PM
Paving the way for a more inclusive and diverse industry and visit a Tideway site
We are delighted to announce that Julie Thornton, HR Director at Tideway will be talking about "Paving the way for a more Inclusive and Diverse Industry - The Tideway Legacy". Julie's talk will be followed by a site visit to the Tideway project (* Limited numbers available for the site visit.)
Find out more here

8th July 2021, 10 AM to 1 PM
How men can confront other men about sexist behaviour and the London Fire Brigade's commitment to embedding inclusion and diversity in everything they do
We are delighted to announce that Brinley Powell, Station Commander Lambeth River will be talking about "How men can confront other men about sexist behaviour and the Brigade's commitment to embedding inclusion and diversity practice in everything they do". Brinley's talk will be followed by a visit to Brigade's new pontoon and fireboats. (* Limited numbers available for the site visit.)
Find out more here
10th November 2021, 10 AM to 1 PM
Speaking comfortably about race at work and reducing ethnicity & gender bias behaviours
We will be hearing from a senior leader in our industry who will be talking about "Speaking comfortably about race at work, followed by ethnicity and gender bias behaviours and what can be done to reduce them".
Find out more here
Return to Previous Page