Welcome to the TSA's first 2020 newsletter
Published Date:
24/04/2020
The Thames Skills Academy (TSA) is a not for profit, Group Training Association which was established to deliver the needs of inland waterways' employers.
The TSA was set up to raise standards and improve skills for safe use of the tidal Thames and other UK inland waterways, today and in the future. With increased growth on water, both commercially and by leisure users, the TSA's job is to ensure that the river and inland waterways are a safe environment for workers/operators and to help attract more people into the industry.
We offer bespoke apprenticeships and training, as well as promoting the industry to attract investment and profile to attract talent into the industry.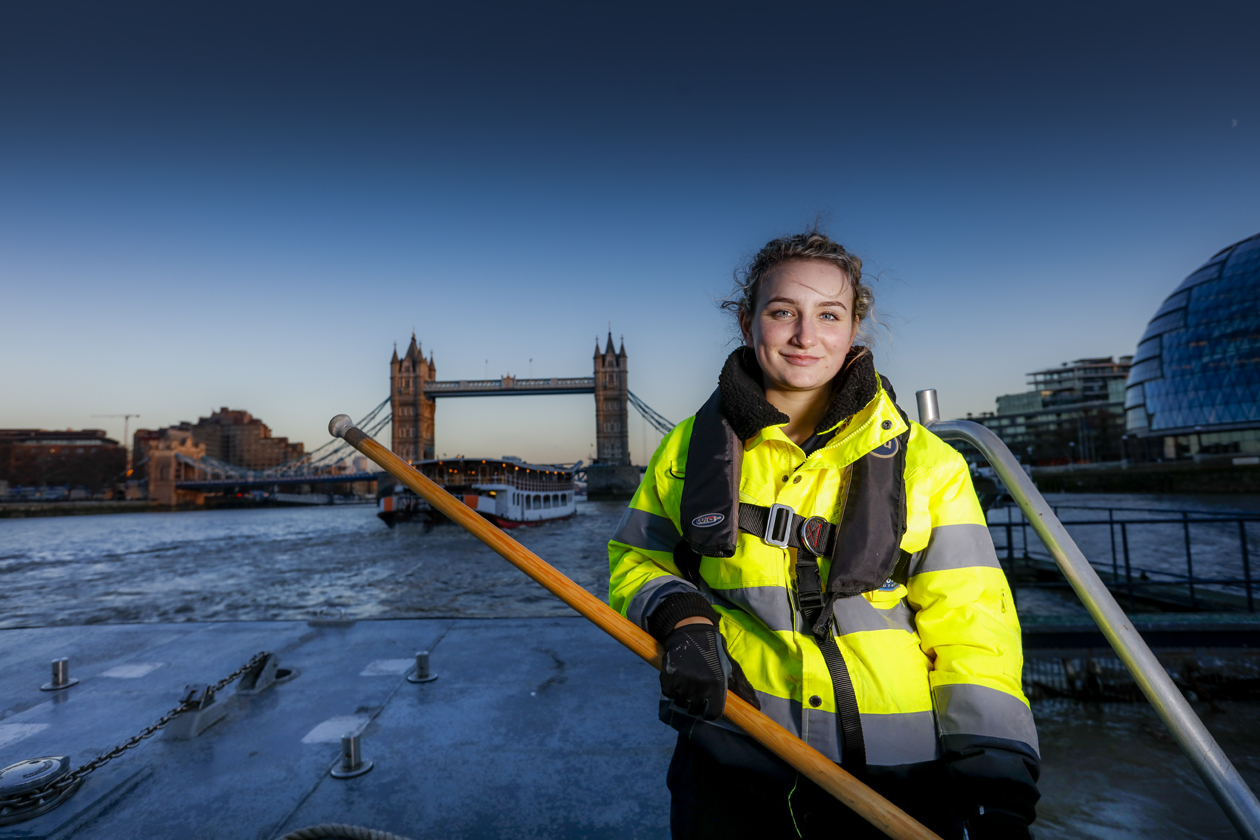 THE NEW BOATMASTER APPRENTICESHIP
The Trailblazer Boatmaster Apprenticeship, a huge step forward to improve safety and skills on inland waterways, was formally approved by Government on November 4th 2019.   It replaces the existing Apprenticeship Framework which expires this year.

Chief Executive Officer of the TSA, Katherine Riggs, said "This is a hugely exciting development which will provide highly qualified skippers with the skills they need for the future on the Thames and other inland waterways." 
  
"It's also available to improve skills of existing operators on the UK's inland waterways," she added. 

The apprenticeship was developed by the Thames Skills Academy working closely with operators, predominantly on the Tidal Thames.  This Level 3 qualification covers the curriculum set out in the BML syllabus and the Inland Waterways diploma as well as additional skills including leadership and additional boat handling experience requested by employers.  Qualifying apprentices will complete the apprenticeship with 24 accredited qualifications, including: 
MCA AEC Course Certification
MCA Crisis Management and Human Behaviour
SQA Radar Certificate
SQA Electronic Chart Systems Certificate
RYA/MCA GMDSS Short Range Communications Certificate
RYA Professional Practices and Responsibilities
RYA Commercial Endorsement
RYA Powerboat Level 2 certificate
RYA Day Skipper theory and practical certificate
RYA Coastal Skipper theory and potential for Yachtmaster Coastal CoC
STCW Elementary First Aid
STCW Personal Safety and Social Responsibilities
STCW Proficiency in Security Awareness
STCW Basic Fire Fighting and Fire Prevention
STCW Personal Survival Techniques
STCW HELM Operational
SQA Level 3 Maritime Studies: Rivers, Inland Waterways & Limited Distances to Sea
SQA Level 3 Maritime Studies: Rivers, Inland Waterways & Limited Distances to Sea
The value of the apprenticeship is £24,000.  At least 95% of this cost is met by the Institute for Apprenticeships.  

The first group of apprentices being trained by the Thames Skills Academy on this new apprenticeship, with SeaRegs Ltd, started in November 2019.  Training is predominantly in London on the Thames, with some residential training in Plymouth to broaden apprentices' experience.  Already 15 apprentices have signed up from the Port of London Authority, Livett's, Thames Clippers and City Cruises. The next intake of apprentices will start in September 2020.  There will be a series of events this year to showcase the new Boatmaster Apprenticeship, including at Southampton Boat Show.  We are also delighted to meet employers individually to talk about their needs.
 
If you want to find out more about our apprenticeship, please contact Katherine Riggs at kriggs@thamesacademy.london or 07718 321262.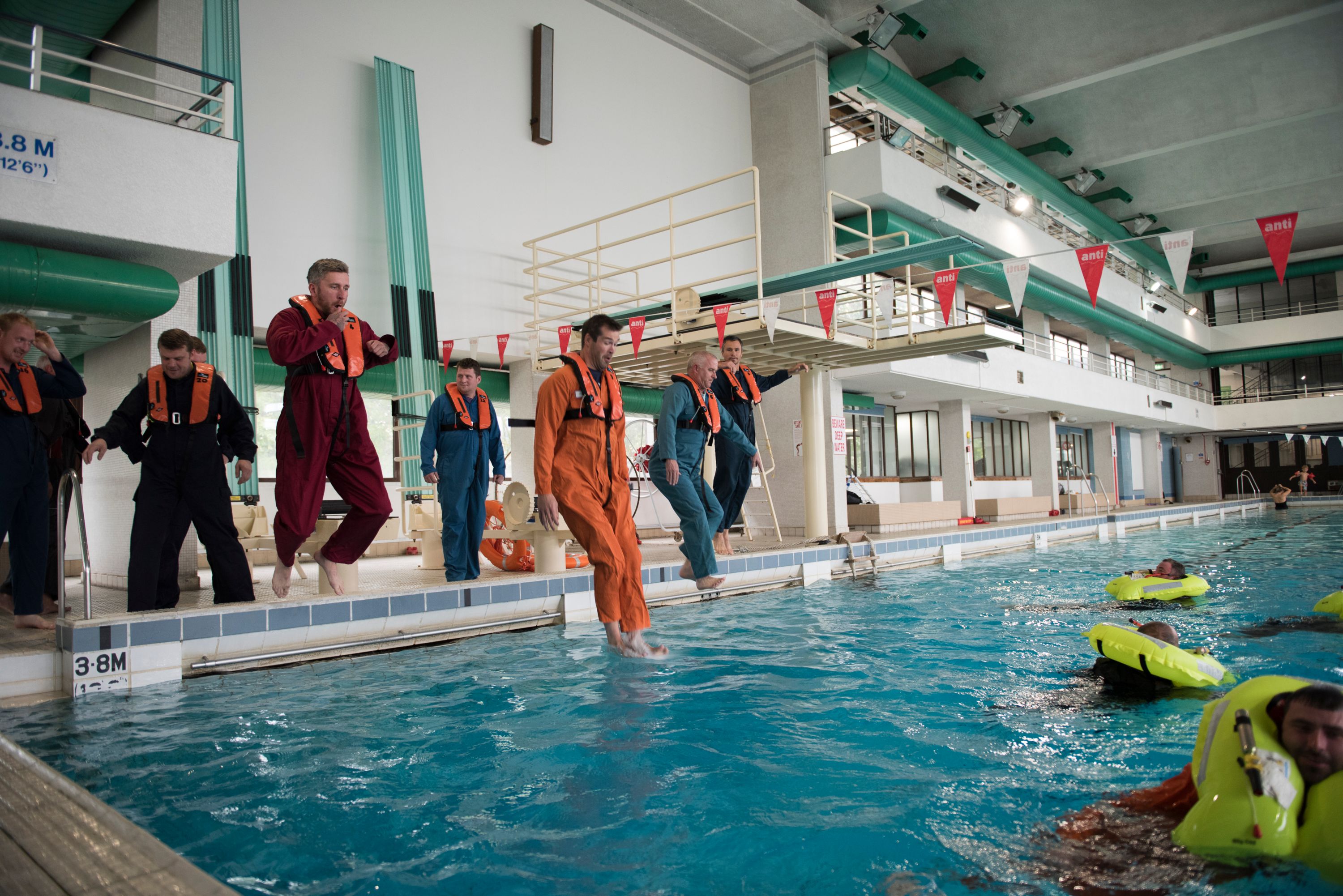 TSA TRAINING COURSES
We offer a full range of training for operators on the Thames and inland waterways. You can find out more on our website thamesacademy.london. Training courses are available for Members and Non Members (with Members gaining a preferential rate).

Some of the most popular courses we provide and arrange: STCW PST, Elementary First Aid and Fire Awareness courses; Confined Space; Approved Engine Course; Crisis Management and Human Behaviour; Working with Crowds; VHF; and Radar.

What makes us different is that we also develop bespoke training for the needs of Member employers on the Thames and other inland waterways. Where there is a gap in training, we can develop the training for you and, as required, gain accreditation. The MCA-accredited Riverside Personal Safety training course is incredibly popular; increasingly so too our Equality, Diversity and Disability Course. In this newsletter, we highlight our newly developed course on Barge Loading, developed for contractors working on the Tideway project.

If you want to find out more about our training, please contact the TSA at training@thamesacademy.london or by calling 01322 917553.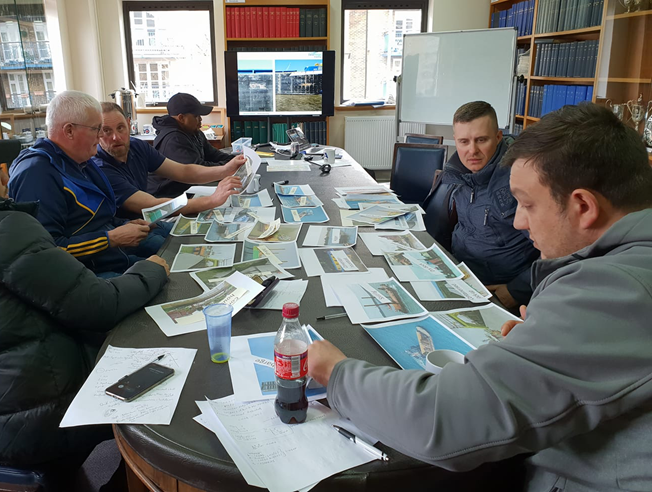 SPOTLIGHT ON TSA TRAINING: BARGE LOADING COURSE
This bespoke course has been designed for Tug masters and Mates. It is also useful for Linesmen, Deckhands and anyone directly involved in loading a barge. This course has been developed by the Thames Skills Academy to meet the needs of operators on inland waterways and is only available through the TSA.

What's involved?

This is a two-day course which focuses on how to moor different types of vessel at different pontoons on tidal water. On the second day of the course the focus is on how to safely load cargo on barges and other vessels.
The course is delivered in a specially converted barge/classroom at the Docklands Scout Project situated on the dockside near Canary Wharf, London.

What will I learn?
An overview and knowledge of different vessels and pontoon types
Different types of deck cargo and how they should be secured and stowed
How to oversee the safe loading and unloading of cargo
Maritime regulations and safety management on the Thames
Loading and unloading including how to draw up/implement a cargo loading plan
If you want to book this training, please contact the TSA by emailing training@thamesacademy.london or by calling 01322 917553.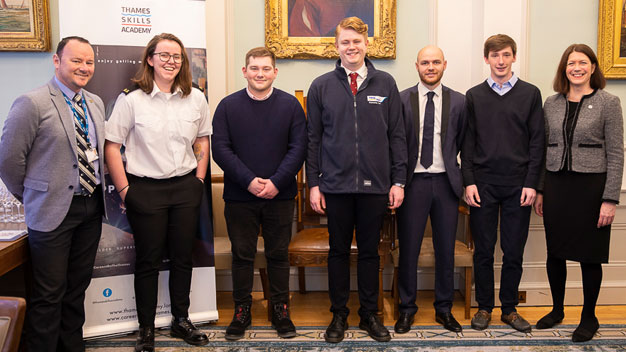 NEW APPRENTICESHIP FOR MARITIME ENGINEERS ON THE THAMES
The Thames Skills Academy, in partnership with the Company of Watermen and Lightermen, hosted a Maritime Engineering Apprenticeship Open Day on February 11th 2020.
 
More than 50 guests – employers, apprentices and young people looking for an apprentice – found out about the only Maritime Engineering Apprenticeship available on the Thames. Now in its second year with ten apprentices, guests heard how the apprenticeship was designed by the TSA and South Essex College in response to the needs of Thames' employers. 

Simon Lofting, Head of Maritime Engineering at South Essex College, outlined the hands-on skills the apprentices learn and how employers pay only £1,300 towards the cost of the four-year apprenticeship worth £26,000.

Katherine Riggs, CEO TSA said: "The Met Police and RWO spoke eloquently about the benefits of the apprentices to their businesses and how much value they had already added within just six months into the apprenticeship. The inspiring apprentices from six different companies along the Thames told the guests how much they were gaining from the experience. James, from Morgan Marine, spoke of how he'd turned down the offer of a university degree in favour of the apprenticeship and felt he had made the right choice."

If you want to find out more about the Maritime Engineering Apprenticeship, please contact Simon Lofting at simon.lofting@southessex.ac.uk or by calling 0345 5212345.
If you would like to sign up to our next newsletter please email Gemma McKeady at gmckeady@thamesacademy.london
To join the Thames Skills Academy please contact Katherine Riggs at kriggs@thamesacademy.london or 07718 321262.
Return to Previous Page