Visit to London Fire Brigade's river HQ
Published Date:
16/03/2020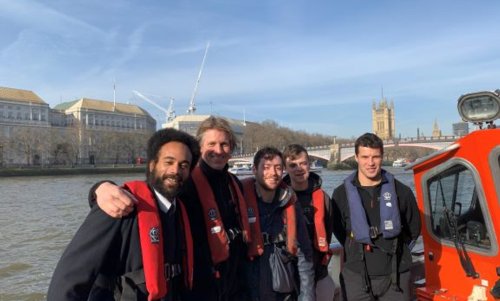 The Thames Skills Academy arranges a programme of visits to organisations on the Thames to help develop a better understanding across the network of people operating along the Thames.
A group of TSA apprentices' (from Livetts and Thames Clippers) learned about the role that the London Fire Brigade plays on the river on February 5th to fight fires and undertake rescues.
Jean Stevens from the TSA said: "Invaluable lessons were learnt from discussing past incidents on the Thames and how the LFB responded to them. These tested the apprentices knowledge and made them appreciate their responsibilities as future captains."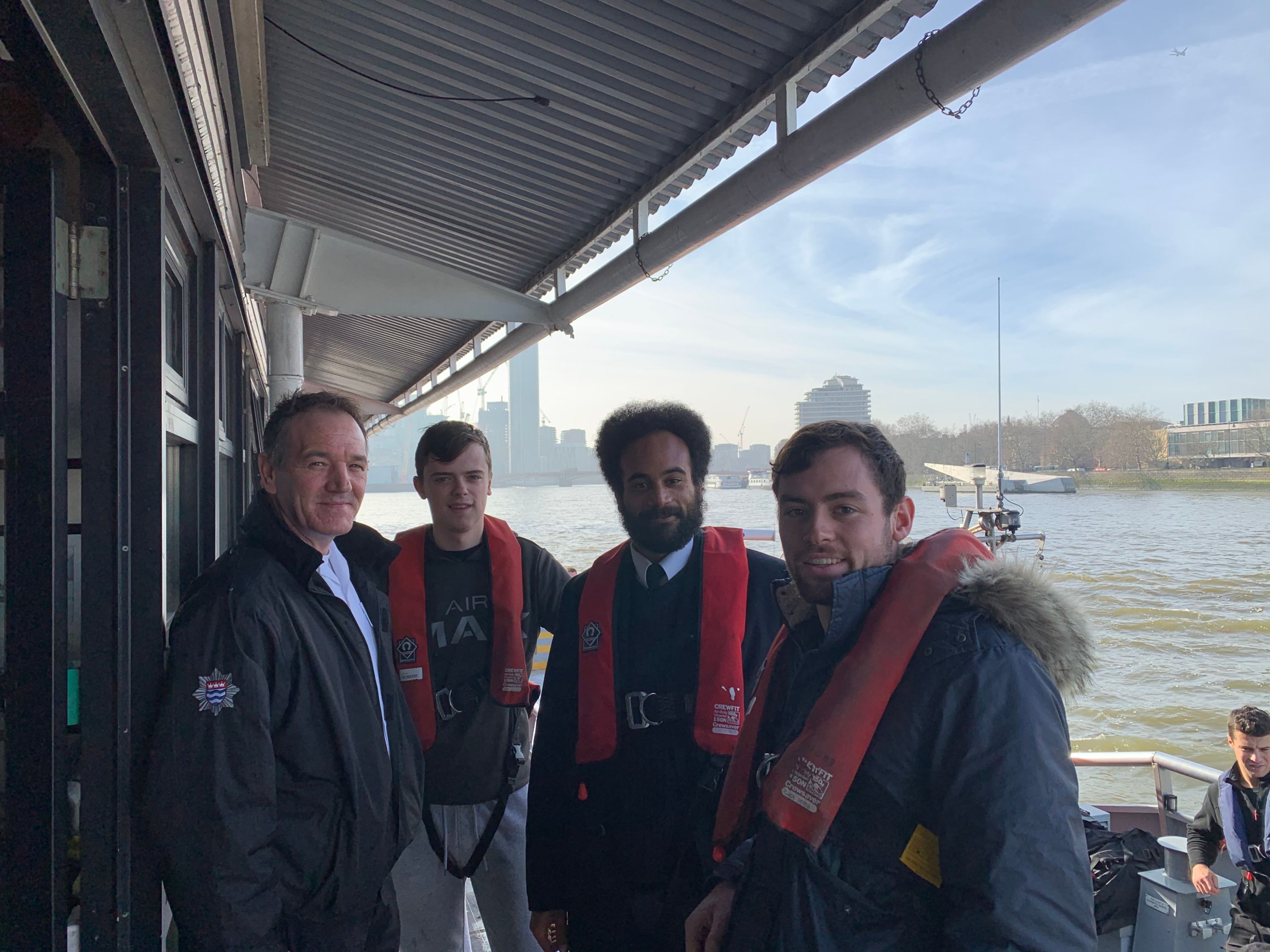 Brin Powell (left in the photo), Station Commander Lambeth River, thought that site visits were a great way to educate new people coming to work on the river. He said it helped for them to understand the role that the emergency services play and to promote safety on the water. "We are one big family working on the river and it really helps to be on first name terms and to build strong working relationships," he added.
The London Brigade operates two fireboats based at Lambeth, which cover the whole of the London stretch of the River Thames, from Margaretness to Teddington. There are four watches and 28 firefighters available 24 hours per day to attend to a multitude of emergency incidents.
Return to Previous Page