Cutty Sark and Maritime Careers
Published Date:
07/09/2021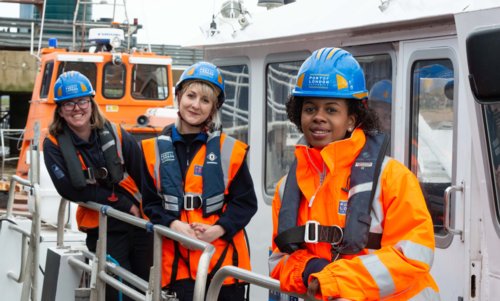 As part of the Totally Thames Festival 2021, the Thames Skills Academy entered a collaboration with Royal Museums Greenwich, with Trinity House funding, to showcase Careers on the Thames that relate to jobs seafarers did aboard the Cutty Sark 150 years ago!
From marine engineers to boatmasters, a series of films was created of young people starting their careers in the maritime industry. They talk about their jobs, how they got started and the similarities between their roles and those that would have been performed on board the Cutty Sark.
The film was launched aboard the Cutty Sark, Royal Museums Greenwich as part of the Totally Thames Festival on Saturday 4th September 2021, where the TSA also hosted an event for families to learn about careers on the Thames today and try out some of the key skills done on the river today.
We hope you enjoy watching the videos below. You will find the full series here.
Return to Previous Page