The TSA is open for business – and has moved online
Published Date:
31/03/2020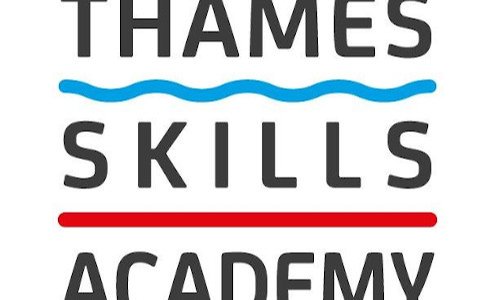 Following Government guidelines TSA staff are now working from home but are continuing to work with meetings being conducted via the internet, telephone and email and new online training has been launched.
Katherine Riggs, CEO of the TSA, said: "We are all facing unprecedented times in responding to the evolving events related to the Coronavirus (COVID-19) outbreak. Our priority is to place the health of our customers, suppliers and our people first by taking the necessary steps to reduce the spread of Coronavirus."
In a commitment to supporting ongoing training requirements, the TSA has implemented a revised operational plan for the period of March 24th to May 31st, which will remain under review.  This includes the following measures:
Group training:  All face-to-face training has been cancelled.  The TSA will move all bookings to a later date that suits.   The TSA will advise you of the dates of the next courses as soon as there is more certainty.
Online training:  The TSA has put together, with its training partners, a range of online training.
Initially available throughout March, April and May, SeaRegs is offering a range of two-hour training on ColRegs; Safety Management Systems - ISM/DSM; Record Keeping, Chart Corrections and Vessel Certification; Navigation Refresher; Radar and Electronic Navigation; Exam Prep day; Disaster Day Training in Emergencies;  and Safe access, Bridge Watch Keeping and Publications. 
More information is available on the training pages of the TSA website. https://www.thamesacademy.london/training/training-courses/online-training-between-march-24th-and-may-31st-2020 and regular tweets. 
The TSA will arrange further online training in response to demand, including on unconscious bias training and English and Maths functional skills.  Again these will be shown on the TSA website and through social media.
Apprenticeships:   The TSA is working with SeaRegs for the Boatmaster Apprenticeship and South Essex College for the Maritime Engineering Apprenticeship to provide as much flexibility and certainty as possible for your companies and your apprentices.   In the case of Maritime Engineering, the syllabus is being flexed so that the theory elements are being undertaken over the next few months, using online tuition and support.  The next block module for the Boatmaster Apprenticeship is in June so the TSA will continue to monitor this. 
Visits to other operators on the Thames and the Women on the Water Network are being rescheduled for the Autumn/Winter period.  
Events:  It had been our plan to showcase the new Boatmaster Apprenticeship at Seawork 2020 and the Southampton Boat Show.  The launch venue of the Apprenticeship is now under review as the situation changes.   
 Given the challenges the Coronavirus outbreak is presenting to the industry, the TSA is working with others in the sector to ensure that the impact of the virus on smaller firms and training is well understood by Government, and that there is flexibility and support.  This includes working with the MCA, Institute for Apprenticeships, Education and Skills Funding Agency, Maritime UK and Dft. 
The TSA will continue to post updates via email, the website and our social media channels. Please get in touch if you have any other questions or need any other assistance. Please contact Gemma McKeady, gmckeady@thamesacademy.london or telephone 01322 917 552
Return to Previous Page