Sign up for our safety course
Published Date:
18/09/2019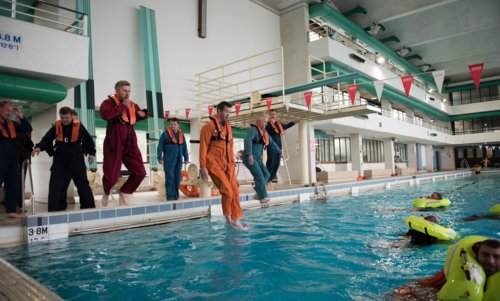 The Thames Skills Academy has teamed up with the London Regatta as a sponsor and is also offering a special deal of four places for the price of two on its Riverside Personal Safety Courses.
The places, which are available on courses on October 30th and 31st, are open to anyone taking part in Regatta London.
The courses are aimed at people who use the river or tidal flowing water for leisure including kayaking, sailing, canoeing, stand up paddling, rowing and more.
During the one-day course you will learn what to do if you or one of your friends falls in; you will gain first-hand experience of the dangers of falling in and will get practical tips about how to stay alive in the event of an emergency.
The course also teaches people how to check that the life jackets they are using are safe to use and in decent working order.
So far more than 1000 people have done the courses which are hands-on, good fun and informative.
There's a classroom element, a practical session and a part in a swimming pool where you get the chance to experience falling in and seeing what happens to your body and what it's really like to wear a life jacket that inflates around you.
The feedback we have had from people who have done the course couldn't be more positive so why not sign up?
The next courses at the end of October will take place in Shadwell.
For more details please contact
Return to Previous Page