River's LGBT+ pride, as passengers welcomed back
Published Date:
01/06/2021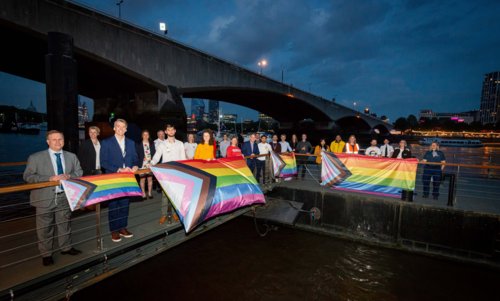 Representatives and supporters of the tidal Thames' LGBT+ community gathered on the river to celebrate the start of Pride month at Waterloo Bridge.
The event, arranged by the Port of London Authority (PLA), was hosted by Woods Quay, the new home of Woods' Silver Fleet.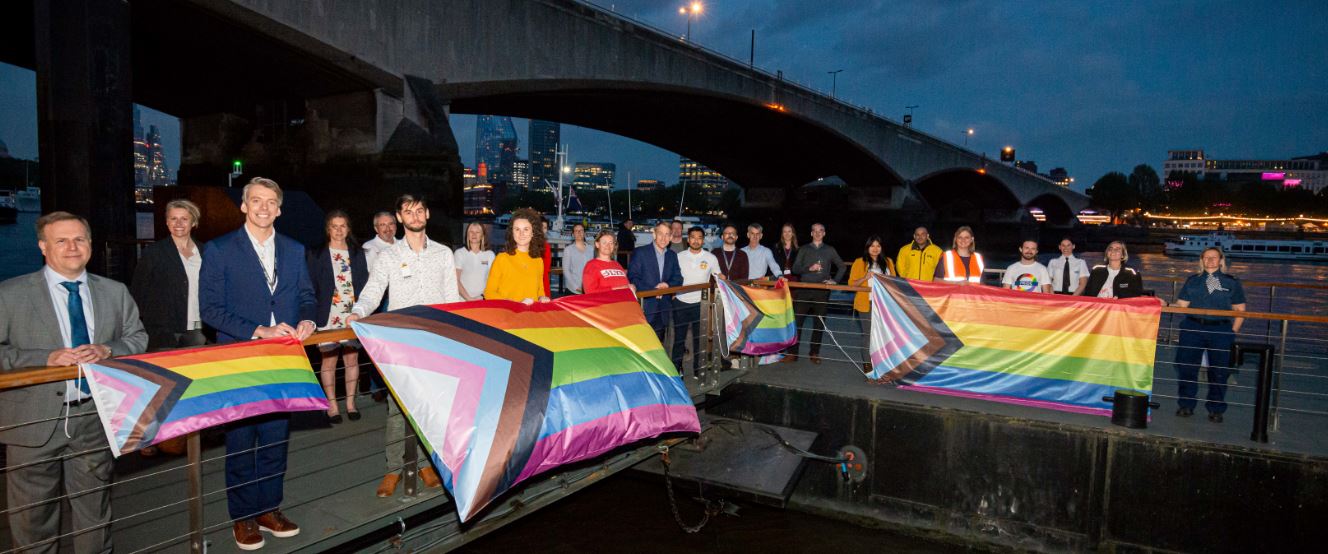 Other organisations involved include London Fire Brigade, the Met Police, the RNLI, the Thames Skills Academy and Transport for London, as well as boat operators, rowing clubs and environmental charities, spanning the 95-mile course of the tidal river, from Teddington to the sea.
The gathering coincides with the return of tourist and commuter passenger boat operations on the river, as COVID-19 restrictions ease.
Robin Mortimer; PLA chief executive, said: "As Pride month gets underway, it's important to celebrate the LGBT+ community and ensure we continuously promote acceptance.
"The river is strengthened by the diversity of all those who help ensure it is a safe and attractive place, for everyone living and working along its banks, as well as for visitors.
"Our collective message to people with a professional, voluntary or recreational link to the river is clear: Whatever your sexual orientation, you are welcome."
Blaeke Downie, from Surrey Quays, who is head of customer service operations at Uber Boat by Thames Clippers, said: "I'm thrilled to take part in this event, celebrating Pride on the Thames.
"As someone who's fairly new to living and working on the river, seeing it evolve and grow to become more diverse and inclusive is truly heart-warming. It's so exciting to be a part of that journey."
Ryan Sargent, land referencer for the Lower Thames Crossing, from Essex, said: "A river course can often be seen as a dividing line or barrier, but the literal and metaphorical bridges we have built across it over the centuries show the great lengths we go to connect to each other.
"This same sense of connectivity and celebration of our diversity is a cornerstone of Pride, art and culture."
Gina Blair, master of the Company of Watermen & Lightermen, representing boat operators on the river, said: "As the recent lockdowns have highlighted, the river is a place for everyone.
"Walking its banks has helped so many to cope mentally with the pandemic. We now look forward to welcoming more people of all backgrounds back to travelling on the river, for work or pleasure."
Return to Previous Page