Princess Royal sees Riverside Personal Safety course in action
Published Date:
25/05/2022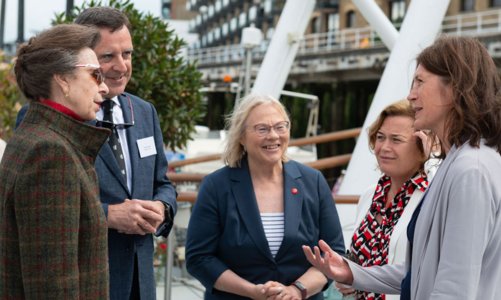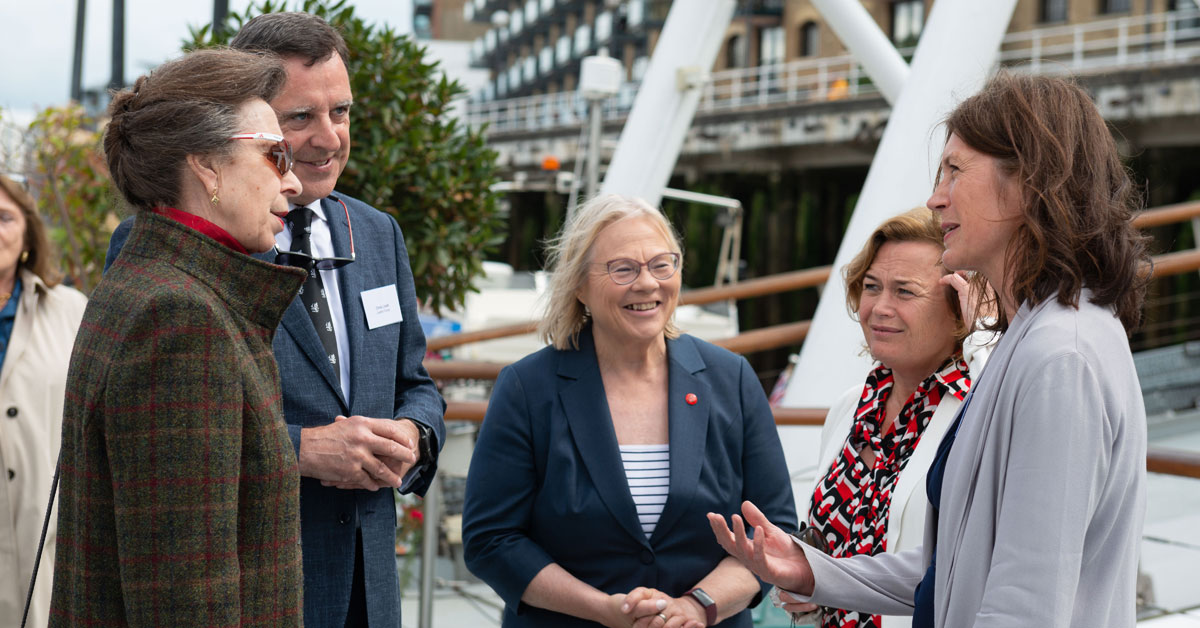 Following being awarded the prestigious City and Guilds Princess Royal Training Award for outstanding training and skills development, the Thames Skills Academy were proud to host Her Royal Highness The Princess Royal for a visit along the River Thames aboard "The Edwardian" to showcase the Personal Riverside Safety course that was developed with our employer members and partners.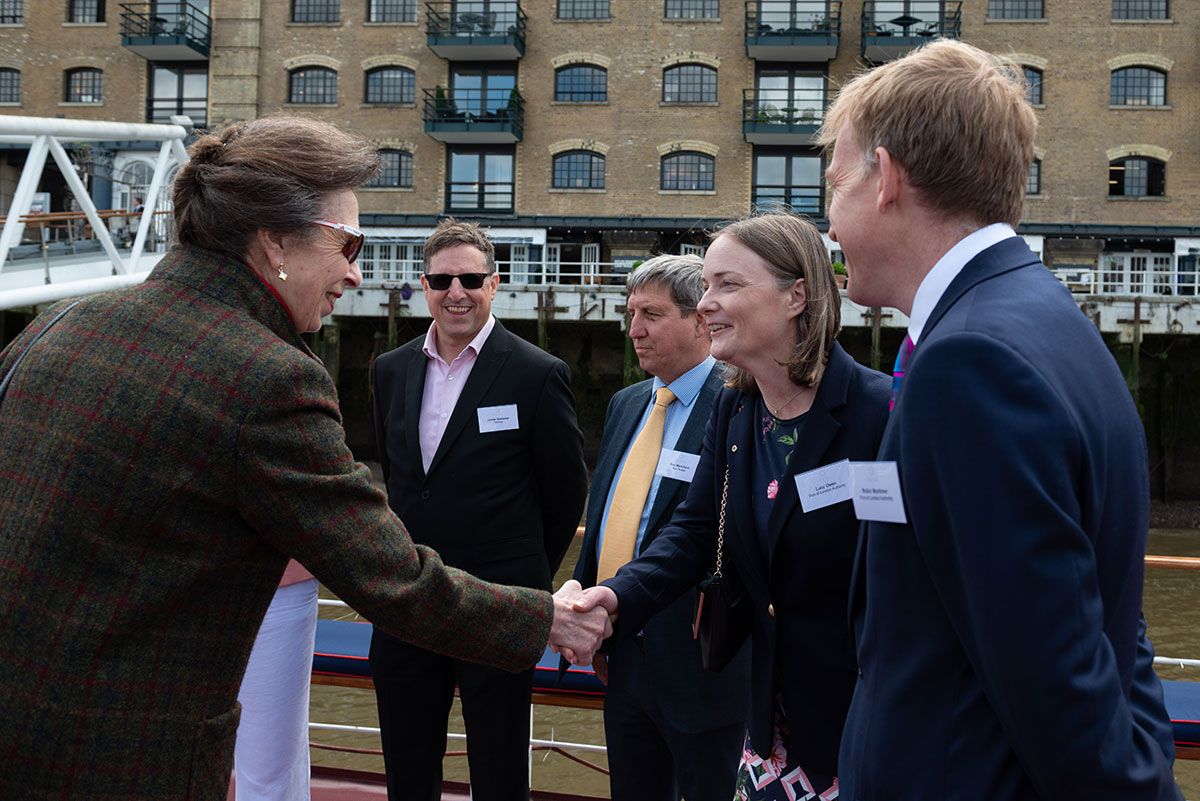 The Riverside Safety training provides an overview of the potential dangers of working on or near water and offers practical tips to help people stay safe should they or a colleague fall into the water.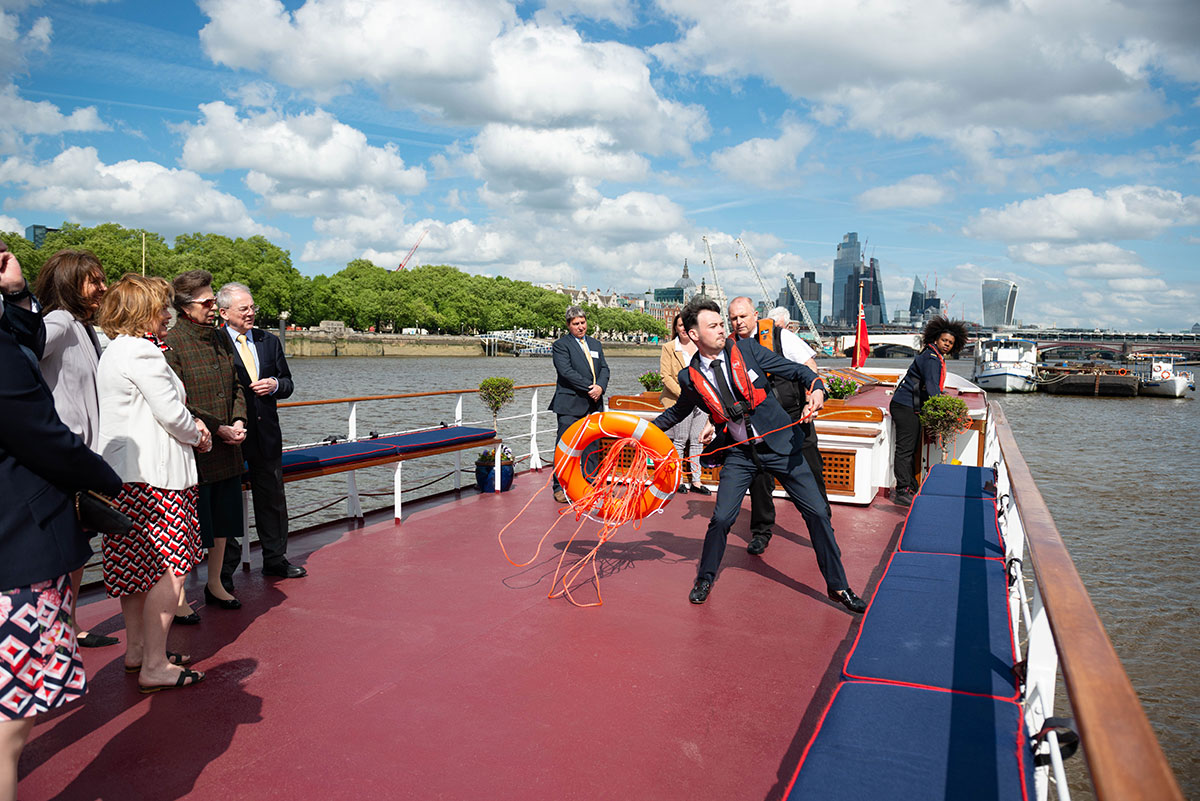 The Princess Royal was given the opportunity to talk to those involved in developing the training and to hear about how the PLA wants this training to be the norm for construction on and alongside the Thames. HRH also met some of the more than 1,400 people who have undertaken the Riverside Personal Safety training to hear the impact the training has had on them. Two of the apprentices from the Boatmaster Apprenticeship Standard established by the TSA demonstrated the lifesaving skills they acquired whilst undertaking the course.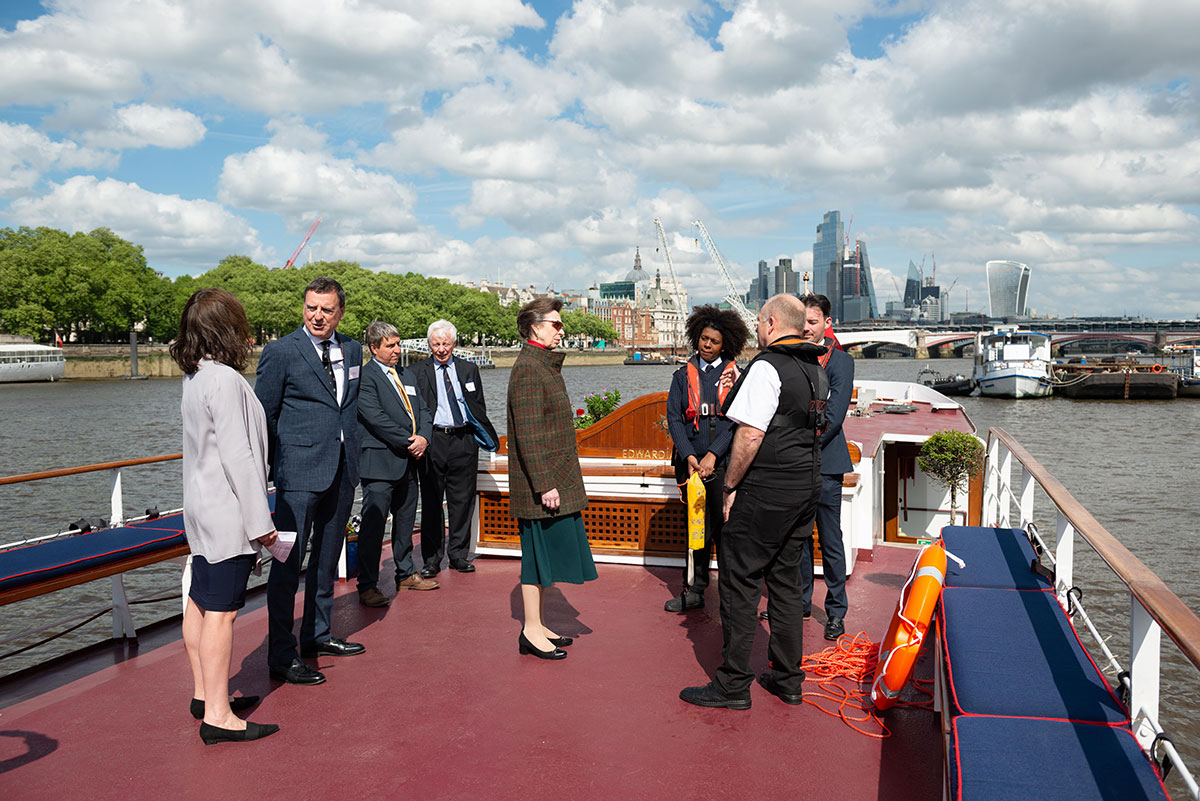 To find out more about this life saving training, go to https://www.thamesacademy.london/training/training-courses/riverside-personal-safety
Return to Previous Page