New apprenticeship scheme to develop skippers' skills
Published Date:
21/11/2019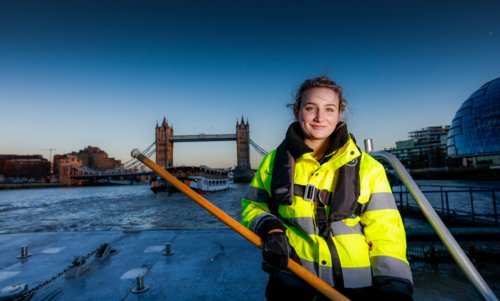 The Trailblazer Boatmaster Apprenticeship, which is seen as being a huge step forward to improve safety and skills on inland waterways, was launched on November 4th 2019. The two-year course has now been given approval, and crucially Government-funding, from the Institute for Apprenticeships (IFA).
Chief Executive Officer of the TSA, Katherine Riggs, said "This is a hugely exciting development which will provide newly qualified skippers with the skills they need for the future.
"It's also available to improve skills of existing operators on the UK's inland waterways," she added.
The apprenticeship was developed by the Thames Skills Academy working closely with operators predominantly on the Tidal Thames.
The Level 3 qualification covers the curriculum set out in the BML syllabus and the Inland Waterways diploma as well as additional skills including leadership and additional boat handling experience as requested by the employers. In total qualifying apprentices will complete the apprenticeship with 24 accredited qualifications.
The breadth of opportunities available to students completing the apprenticeship are wide ranging: the Boatmaster could be the captain of a single vessel tourist boat or could be working for a large freight operator, responsible for safely moving freight up the river to a port.
The value of the apprenticeship, £24,000. At least 95% of this is met by the Institute for Apprenticeships.
The first group of apprentices being trained by the Thames Skills Academy on this new apprenticeship, with SeaRegs Ltd, start in November 2019. Already the Port of London Authority, Livett's, MBNA Clippers, Cory Riverside Energy and City Cruises have recruited apprentices onto the new apprenticeship. The next two intakes will be in March and September 2020.
If you want to find out more about our apprenticeship then please contact gmckeady@thamesacademy.london
Return to Previous Page