New Apprenticeship for Maritime Engineers on the Thames
Published Date:
18/02/2020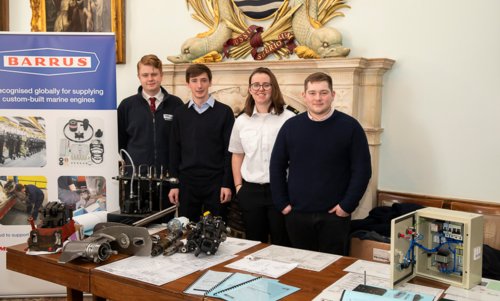 This year's Maritime Engineering Apprenticeship Open Day, held in partnership between the Thames Skills Academy and the Company of Watermen and Lightermen, was bigger and better than ever.
There were more apprentices, employers and young people all keen to find out about the Maritime Engineering Apprenticeship. The only Maritime Engineering Apprenticeship in the Thames, indeed in the South East of England!
Now in its second year with 10 apprentices, guests heard how the apprenticeship was designed by the TSA and South Essex College to meet the needs of Thames' employers, with substantial investment.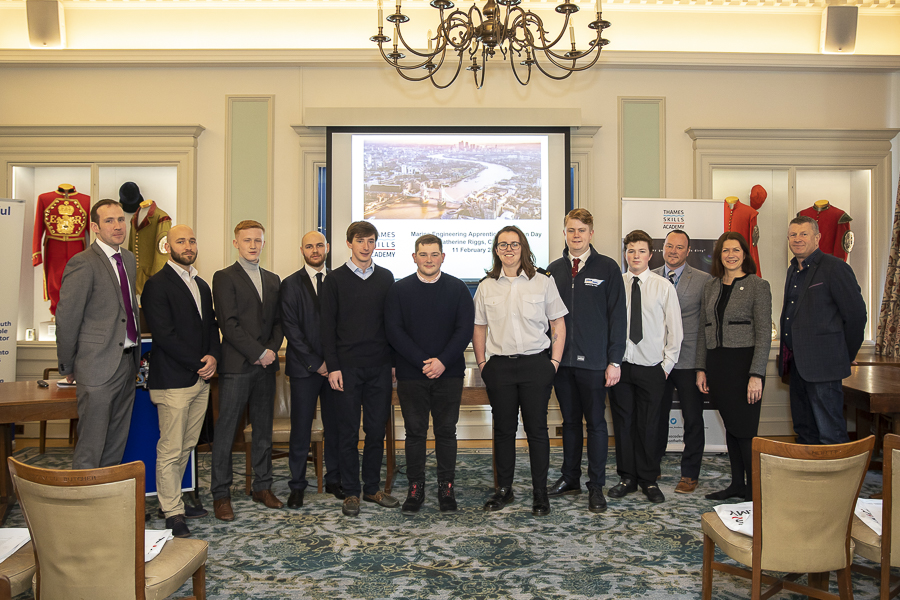 During the event guests heard from a series of speakers including the Met Police, Thames Clippers and RWO about the benefits to their businesses of the apprenticeship.
A number of our apprentices shared their experiences with the audience and said how much they had enjoyed their apprenticeships. Rosie from the Port of London Authority (PLA) spoke about the apprenticeship had reignited her enthusiasm for engineering as the course is so hands on. James from Morgan Marine spoke about how he'd chosen the apprenticeship over the offer of an engineering place at university and was thoroughly enjoying it.
Simon Lofting CMI, Head of Maritime Engineering at South Essex College, spoke at the open day and outlined the very practical skills the apprentices learn and how employers pay a maximum of £1,300 towards the £26,000 apprenticeship.
Katherine Riggs, CEO of the TSA, said: "The Met Police and RWO spoke eloquently about the benefits of the apprentices to their businesses and how much value they had already added within just six months into the apprenticeship. The eight apprentices from eight different employers spoke eloquently and passionately about what the apprenticeship and career on the Thames means to them."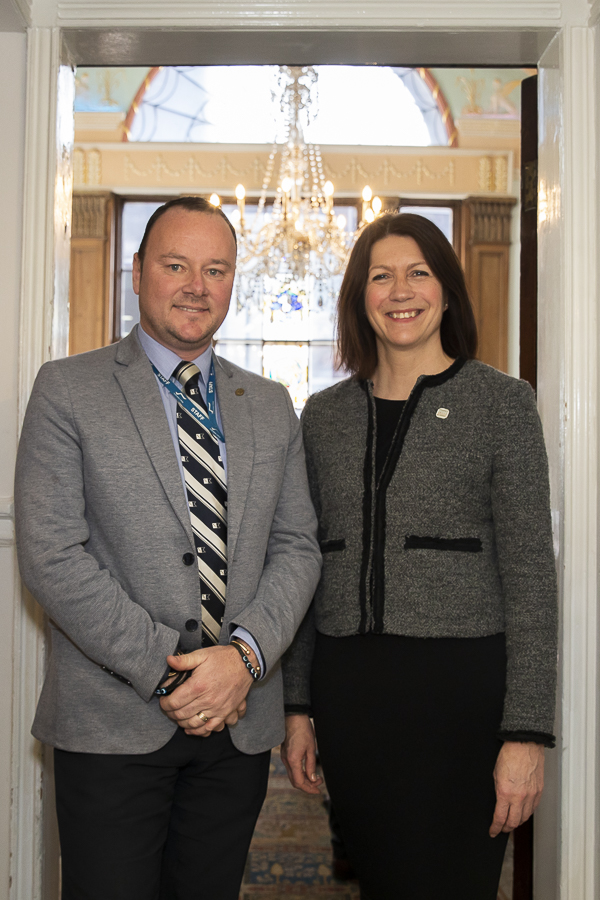 If you want to find out more about the Maritime Engineering Apprenticeship, please contact Simon Lofting at simon.lofting@southessex.ac.uk at by calling 0345 52 12345. Simon will visit your premises to discuss taking on an apprenticeship. He can also arrange for you to visit the workshop at the Basildon site of South Essex College and meet young people already studying engineering who are interested in taking up an apprenticeship.
To find out more about the apprenticeships and training the Thames Skills Academy offers, please contact admin@thamesacademy.london or call 01322 917 553.
Return to Previous Page