National Apprenticeship Week Event
Published Date:
03/04/2018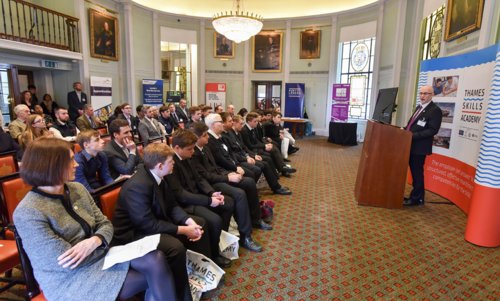 On 8 March 2018, we held our annual event as part of National Apprenticeship Week which also coincided with International Women's Day. The Event featured a range of guest speakers including and former Maritime Minister the Right Honorable John Hayes CBE MP and retired Olympic Gold Medallist Andrew Triggs-Hodge.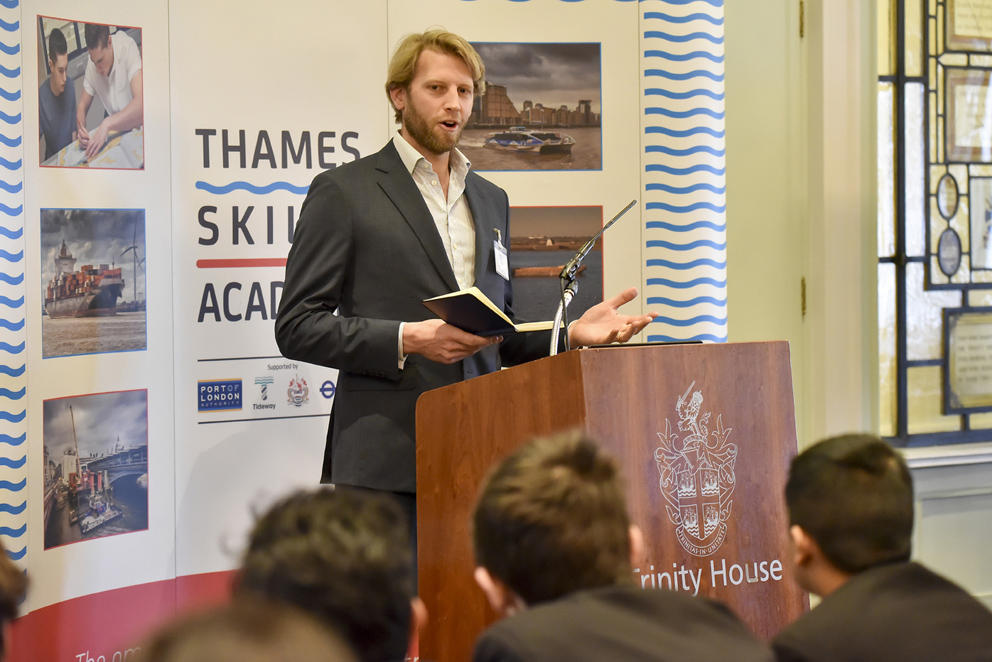 John Hayes told guests at the Trinity House event how he'd grown up along the Thames at Woolwich and how it was an incredibly beneficial location to enable young people to develop skills, as the world-famous stretch of water is so vital to London and the UK's economy
Guests also met training and apprenticeship providers including river bus operators MBNA Thames Clippers, marine logistics experts Livett's, specialist in marine construction Red 7 Marine and the Port of London Authority.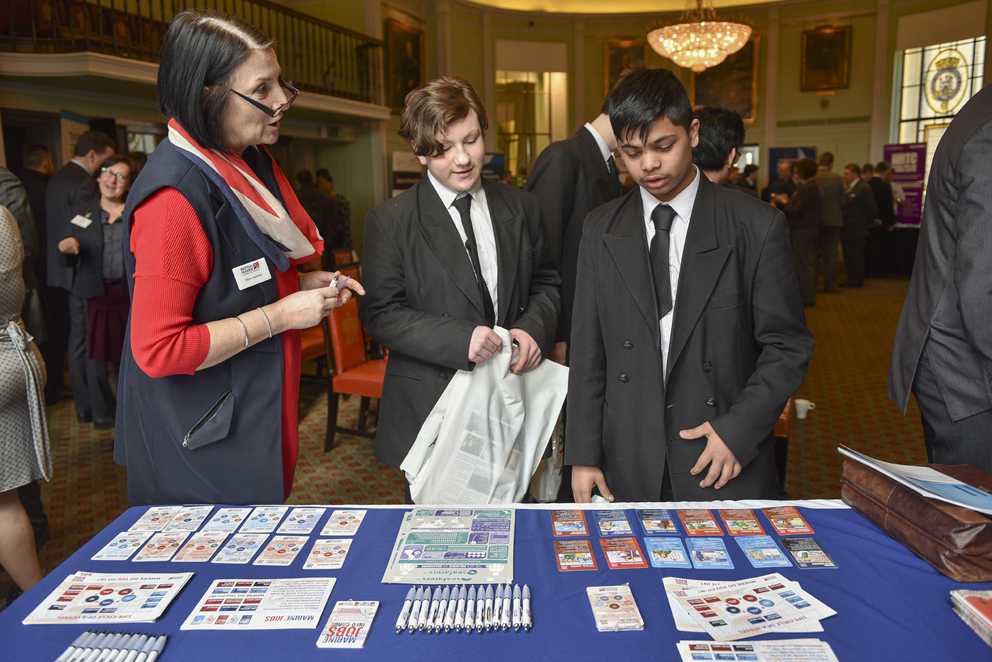 Katherine Riggs, the newly appointed Chief Executive of the TSA, said the event had been an encouraging success, stating "I was delighted to see so many people from a wide range of ages and backgrounds attend. I'm sure they took away with them the fact that jobs and a fulfilling career on the Thames is both possible and exciting. There was a lot of interest in the apprenticeships in maritime and engineering and many spoke with apprentices currently working on the river.
The event took place during National Apprenticeship Week to inspire people to consider a working life on the Thames. The river provides an enormous range of careers, with opportunities for apprenticeships in maritime and engineering."
She added: "Part of the PLA's (one of the TSA's founding members) Thames Vision is the doubling of passenger journeys and increasing freight transport. That means there's never been a better time to take up an apprenticeship on the Thames."
Watch our film about how young people can carve out a career on the tidal Thames: https://www.youtube.com/watch?v=0g_5aiPZ2rA
Return to Previous Page