Joining forces to support trainees and apprentices during the Covid crisis
Published Date:
15/06/2020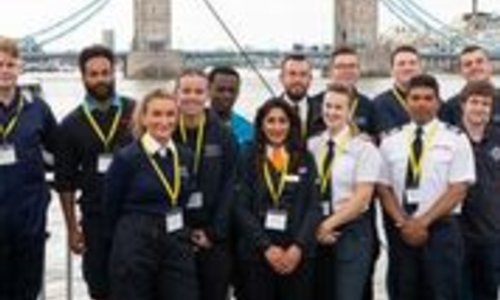 The Company of Watermen & Lightermen and the Thames Skills Academy are working together to support employers' apprentices and trainees training during the Covid-19 crisis.
With this in mind, they are calling on companies to let them know what training support and help they need for apprentices and trainees. It's hoped that apprentices and others in training will feedback about what they need to complete their training programmes to qualify.
The Company of Watermen & Lightermen and the TSA will be sending out a questionnaire to apprentices and trainees to ensure they are getting the help and training they think they need.
Apprentices who complete the questionnaire by July 10th will get put into a prize draw with the chance of winning £50.
Colin Middlemiss, Clerk of the Company of Watermen & Lightermen said: "Apprentices are at the heart of the Company and we must do all we can to support them in these testing times. We hope working with TSA will increase the support we can offer."
Katherine Riggs, CEO of the Thames Skills Academy, said: "We are committed to working closely with employers and the Company to ensure that apprentices and trainees are equipped with the skills they need for now and the future of the sector"
If you'd like to find out more about this initiative, please get in touch with Katherine Riggs, TSA and Colin Middlemiss, CWL by emailing tsacwlinitiative@gmail.com.
The Company of Watermen & Lightermen (CWL) is a working guild of all those working on or around the River Thames.
The Thames Skills Academy (TSA) is a Group Training Association set up to help improve river safety and attract and train a diverse range of people to work on the River Thames and other inland waterways.
Please email tsacwl2020@gmail.com to get more information or to get the questionnaire.
Return to Previous Page