Careers event on the "liquid highway of history" open to everyone
Published Date:
03/10/2019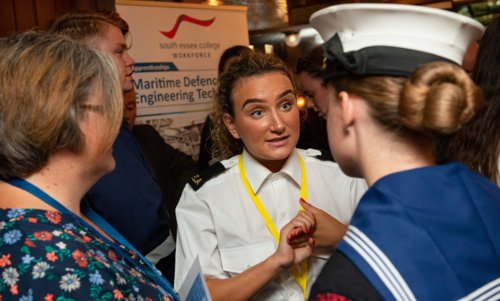 This year's #Careers OnTheThames event was bigger and better than ever with around 150 people boarding Thames Luxury Charter's Paddle Steamer Dixie Queen to take part in the Thames Skills Academy's (TSA) annual floating careers fair.
The TSA event provides a chance for careers advisors, teachers, youth leaders and job seekers to see for themselves the river of opportunities of highly skilled, varied and well-paid careers in the heart of London.
It took place this year on September 30th as part of the Totally Thames Festival which is an annual celebration of the River Thames.
Delegates were treated to a trip down the River Thames, listening to key speakers including Sean Collins CEO and co-founder of MBNA Thames Clippers. He set out his own career path and the opportunities available in this growing industry for everyone, and the increasing number of women who now work on the water.
They also heard from employees at Cory Riverside Energy, Bennett's Barges, Port of London Authority (PLA) and City Cruises about their apprenticeships run by the TSA. The apprentices described the variety of opportunities on the Thames or the "liquid highway of history" as one described the river.
Mate, Will Coombs, said that the river was one of the best places to work in the world and that during his apprenticeship he had had the chance to take part in a James Bond film, a Go Compare commercial and had coffee with Stormzy on his barge.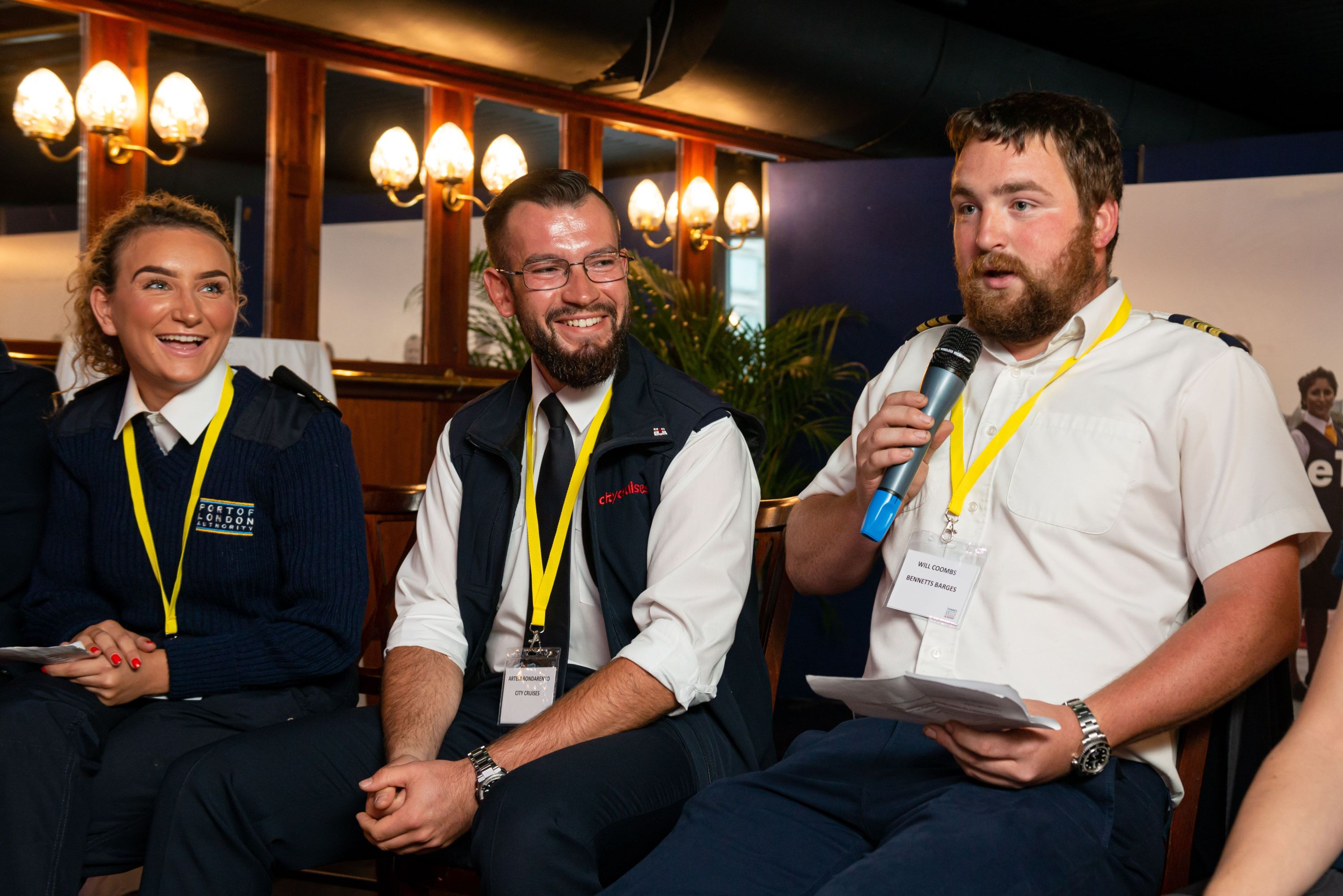 ---
PLA Deputy Harbour Master, Sarah McLeod, talked about how her career had brought her to work on the Thames, to sea, and back to the Thames. Engineering apprentice, James Boulton, spoke of his role as an engineer on the river as being "gold dust".
After the speeches, delegates visited the on-board careers stalls, took part in job demonstrations and had the chance to learn new skills. TSA training providers, SeaRegs Training Ltd and South Essex College, gave advice and information about the apprenticeships for future skippers and engineers.
20-year-old Connor Jones said he had been looking at careers in engineering and IT. He said that he was inspired by the "nice broad appeal, not just engineering and IT stuff, they respect traditions of the Thames too which I really liked."
Companies taking part included City Cruises, MBNA Thames Clippers, Cory Riverside Energy, Livett's Group (Bennett's Barges, Thames Luxury Charters and Livett's Launches), Briggs Marine & Environment Services, Port of London Authority, Tideway, Totally Thames Festival, Transport for London, Company of Watermen and Lightermen and Maritime UK.
There was the chance to network with employers informally while cruising along the River Thames and to experience the spectacular raising of the illuminated Tower Bridge to allow the PS Dixie Queen to pass through. The London Fire Brigade also sailed alongside the Dixie Queen.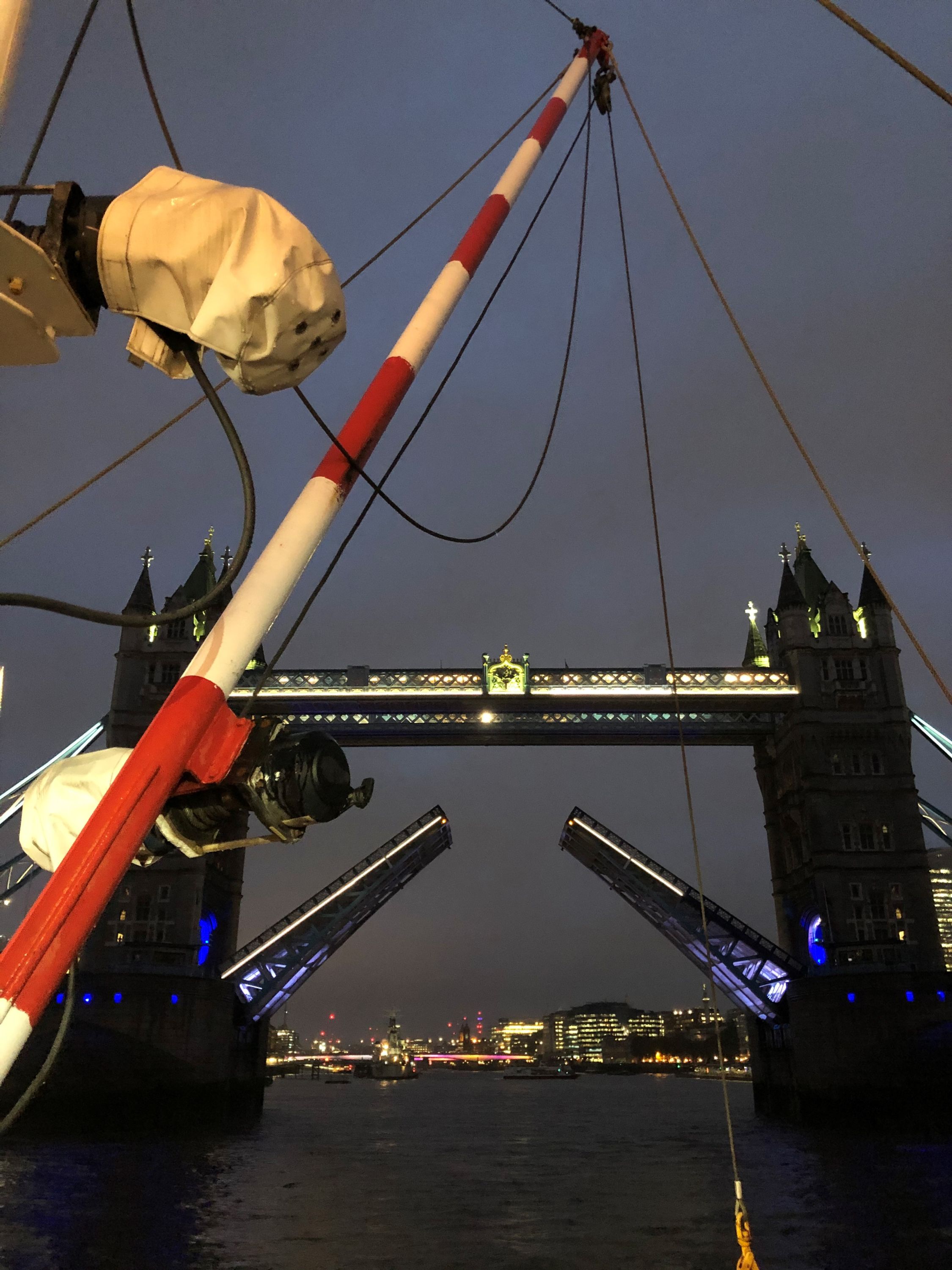 Katherine Riggs, CEO of Thames Skills Academy, said: "This event grows in popularity every year. It is a great opportunity to welcome people onto the Thames so they can explore a whole host of careers that they may never have considered and to learn about the apprenticeships on offer."
" We were delighted to see such a wide range of people on board this year and look forward to welcoming more people into the industry."
Chris Livett, Managing Director, Livett's Group explained the importance of supporting the TSA: "I was an apprentice to start with many, many years ago and I have always employed apprentices. I am very keen to raise standards on the river. I am very keen to make sure the river remains safe. We need to invest in the young, we need to invest in trainees to see us through the future."
To find out more about our apprenticeships and careers on the River Thames please go to:
Return to Previous Page