Women on the Water 2020
Dates:
05/03/2020 - 05/03/2020
End Time:
25/02/2020
Venue:
The Cottons Centre, London Bridge,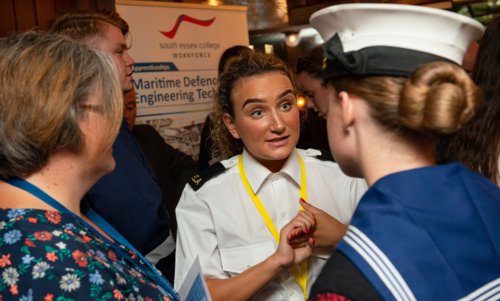 Our next Women on the Water event will take place on March 5th, 2020.
Women on the Water, which was set up by the Thames Skills Academy, supports women working on the river (both tidal and non-tidal), across different companies and aims to attract more women into operational roles.
The group hopes to encourage more diversity, by providing networking opportunities, to support all women in the sector through knowledge sharing and mentoring and to help position the industry as an attractive career choice for women.
At each meeting, Women on the Water dives into a different topic with a different key speaker. The subjects up for discussion range from identifying our strengths to combating gender bias at work. Lean In has teamed up with leading experts to create videos and activities that will guide our discussions.
We will let you know what date the next meeting will be on as soon as possible.
For more information please contact TSA's communications officer, Amber Henshaw, at ahenshaw@thamesacademy.london
Return to Previous Page