Maritime Engineering Apprenticeship Open Day
Date:
01/04/2020
Start Time:
10.30am
End Time:
2pm
Venue:
The Company Of Watermen & Lightermen, Watermen's Hall, 16-18 St Mary at Hill, London EC3R 8EF.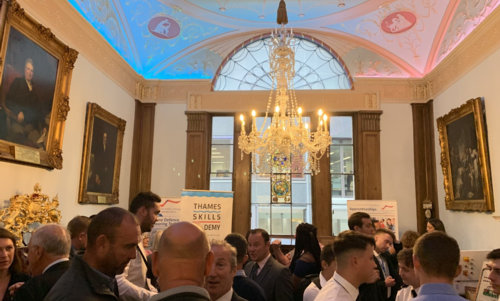 This event is for anyone interested in finding out more about our Maritime Engineering Apprenticeships.
Why you should attend?
Find out about the only Maritime Engineering Apprenticeship available on the Thames, now in its second year. This is delivered at the request of the TSA to meet Thames' employers needs
Hear from Simon Lofting CMI, Head of Maritime Engineering at South Essex College, with over 30 years' experience in marine engines. Simon will explain how the apprenticeship is delivered
Understand from current employer's and apprentices the benefits that an apprentice can bring to your business
Discover how you access at least 95% of the £26,000 funded apprenticeship
Learn how you can upskill your current employees and access new talent into your business
Network with other Thames' employers
Refreshments will be served from 10.30am for an 11am start, followed by a sandwich lunch from 1pm.
This event will be held in late Spring 2022. Please check back for more information soon.
We hope you can make it. If you have any questions, please call Katherine Riggs (07718 321 262)
Return to Previous Page