Privacy Notice
This Privacy Notice informs you of what to expect when the Thames Skills Academy (TSA) collects personal information. We take privacy seriously and will only use your personal information to respond to any requests that you have made in relation to our services and to provide the products and services that you have requested from us.
Recruitment (Internal)
Information provided during the recruitment process will be used solely for the purpose of processing your suitability for the role. The information provided during the recruitment process will not be shared with any third party. The details of successful applicants will be shared with our accountants for payroll processing and our pension provider upon appointment. For more details please refer to the TSA Privacy Policy.
Training
The TSA facilitates skills training and as such your personal information will be shared with our approved training providers to confirm attendance; your identity; health and safety; and certification.
Recruitment (External)
As part of the service that the TSA provides to our members, we will pass on your details to our Employer/Affiliate Members where a CV has been submitted when seeking employment, an apprenticeship or a voluntary position so that they may contact you with details of potential opportunities. The TSA does not store the corresponding letter, email if received electronically, nor the CV once shared with the respective Employer/Affiliate member.
Links to Other Websites
This Privacy Notice does not cover the links within this site linking to other websites. We encourage you to read the Privacy Notice on the other websites that you visit.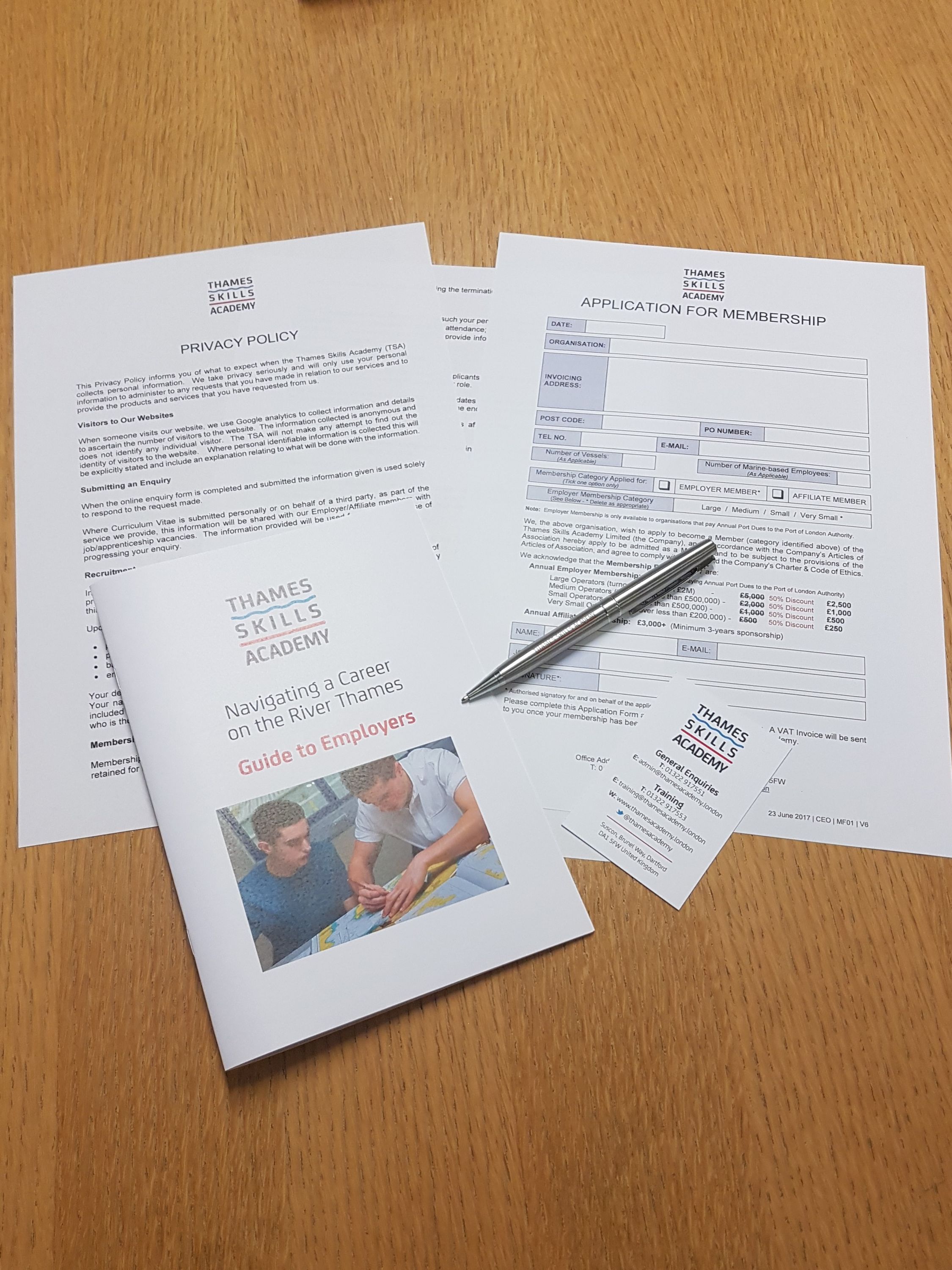 Requesting Access to Your Personal Data
Under Data Protection Legislation, you have the right to request access to information about you that we hold. To make a request for your personal information please email: admin@thamesacademy.london
You also have the right to:
object to processing of personal data that is likely to case, or is causing, damage or distress;
prevent processing for the purpose of direct marketing;
object to decisions being taken by automated means;
in certain circumstances, have inaccurate personal data rectified, blocked, erased or destroyed.
If you have a concern about the way we are collecting or using your personal data, we ask that you raise your concern with us, in the first instance, by emailing admin@thamesacademy.london or telephoning 01322 917 550. Alternatively, you can contact the Information Commissioner's Office at https://ico.org.uk/concerns or call 030 3123 1113.
Privacy Policy
For further information on how the TSA manages, uses, stores and shares your personal information please click here.