Riverside Personal Safety for Operators - why now?
Published Date:
08/03/2021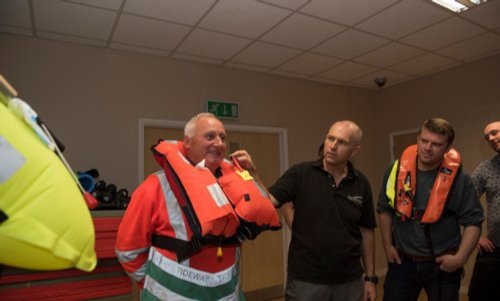 23rd March 2021 – National day of reflection
This truly is a difficult anniversary, one that we all would have loved to miss out on. While some businesses had to go through periods of lock-down, the construction industry continued during most of last year. One thing hasn't changed: the health and safety of employees working on the river are paramount.
Given the crucial importance of the Riverside Personal Safety Course to operators on the Thames, in line with Tideway and other construction companies resuming operations, the TSA has adapted delivery of its Riverside Personal Safety Course to meet industry's needs.
Personal Riverside Safety during Covid-19
We still deliver the theory part of our Riverside Personal Safety courses. The course is being delivered in a way that meets COVID-19 guidelines. COVID Course Guidance for participants will need to be followed by everyone attending this face-to-face course.
Nest dates for the Riverside Personal Safety Course
The course for operators working close to water relying on rescue equipment: on 26th April and 10th May 2021
Book April course now
Also delivered during Covid-19: Barge loading Course
A two-day course focusing on how to moor different types of vessel and how to safely load and unload them. 27th/28th April and 11th/12th May 2021.
Book April course now
Return to Previous Page