A Warm Welcome from the Thames Skills Academy
Published Date:
26/06/2016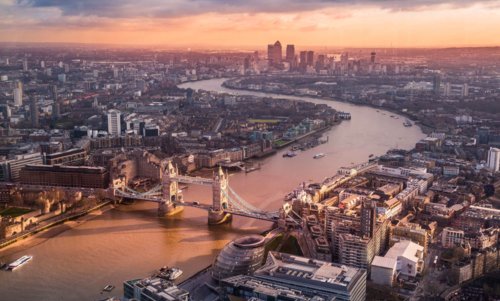 A warm welcome from the Thames Skills Academy.

Welcome to the TSA's Summer 2017 Newsletter. We have some useful and interesting information to share with you which we hope you enjoy reading.
Inside the Newsletter there's information regarding training courses that we have run and plan to run, changes within the TSA team, information on events that we have taken part in and plan to participant in and more.
TSA Internal News
We have recruited a 4th person to our Team and would like to introduce Gemma Tyler, our Training Co-ordinator. Gemma's role is to work closely alongside Julie Lakin, our Group Training Officer, undertaking most of the administrative work associated with our training course provision.
If you haven't spoken to Gemma already, I am sure you will do in the near future!
We are sorry that Jayne Stokes, who worked with us for 1 day a week as our Company Secretary is no longer on secondment from the PLA. Jayne played a huge part in getting the TSA up and running and we are grateful for all her support and wish her every success for the future as she returns to her full-time role at the PLA.

Jayne's place is being taken by Roni Jones who started with us on 1 June. We are sure you will all want to join us in welcoming both Gemma and Roni to the TSA.

Gemma McKeady, our Office Manager, is due to go on maternity leave at the beginning of September and we are currently recruiting a temporary Office Manager to cover the role. We will keep you up to date with contact information as soon as this is available.
Training
The TSA has been working to source suitable training providers to deliver the high quality and cost effective training you need.
To date we are actively working with more than 20 endorsed training providers covering a suite of 16 programmes to include Apprenticeships, Boatmaster's Licence & Endorsements, Core Safety Courses, Deck, Engineering & Powerboat Training, Crisis Management, Security, General Safety Courses, Mooring & Linehandling, Construction & Engineering Tickets and Recreational Activities.
In addition, we have successfully worked with Tideway and the Joint Venture companies to develop a bespoke Riverside Personal Survival course, and we have recently developed a 2 day Basic Towing course for the PLA.

We have also completed the development of a River Awareness Workshop with HR Wallingford, which highlights the impact on navigation of the Tideway Project on the River during construction. The workshop is free of charge to Employer Members, and we are now taking bookings for workshops in September, October and November.
Please contact training@thamesacademy.london for more information and to reserve places.
Annual General Meeting
Our first AGM meeting is taking place at Watermans Hall, 16-18 St Mary-at-Hill, EC3, on Monday 19 June between 11.30 – 13.30. We are keen to update our employers, trainers and potential members on what the TSA has achieved since it was first established in February 2016.
We will also be looking to the future, and your comments and feedback on the day will be most welcome. Lunch will be provided, and if you would like to attend please contact admin@thamesacademy.london so we can ensure there's enough catering for all!
The Worshipful Company of Shipwrights - Opportunities for support
You will be aware that in addition to working with and supporting our Employer Members through the provision of training, the TSA is also engaged in identifying organisations that may also be in a position to support marine employers in other ways. This could be through sponsorship, bursaries, identifying funding opportunities or providing material support or guidance and/or advice.
One of the organisations we are currently working with is the Worshipful Company of Shipwrights.
We have provided below, a short introduction to the Shipwrights' Company and the work they do. If you would like more information, please follow the relevant links.
The original purpose of the Shipwrights' Company 700 years ago was to safeguard the quality of shipbuilding in London and this continues today with the presentation of annual awards of excellence. The Company maintains its strong links to the maritime and marine sectors, with which all Liverymen must have connections. The Shipwrights' Company has a strong philanthropic purpose and donates annually to maritime related causes, individuals, charities and companies.
There are several potential funding options open to employers through the Shipwrights' Company:
Billmeir Awards - The first option is the Billmeir Award Scheme, which the Shipwrights' Company uses to support individuals attending boatbuilding (and other) courses, either as a grant towards tuition fees or as a grant to purchase tools. Further information on this scheme can be found at: http://www.shipwrights.co.uk/education/billmeir-award-scheme

Responsive Donations - The Company also considers Responsive Donations, a term we use to describe solo applications for grants. See more details at: http://www.shipwrights.co.uk/charity/charitable-aims

Shipwrights' Apprenticeship Scheme - The Shipwrights' Apprenticeship (SA) Scheme is a venture run by the Shipwrights' Company but it is funded by Lloyds Register Foundation. The associated funding rules can be found here; and the details of the SA Scheme can be found at: http://www.shipwrights.co.uk/education/shipwrights-apprenticeship-scheme
Please Note that the TSA cannot act as an intermediary between employers and the Shipwrights' Company when making enquiries into or taking forward funding or support applications. If you are interested in learning more about any of the above opportunities or wish to make an application, you should contact the Shipwrights' Company directly.
The initial point of contact in each case should be:
Paul Harris
Shipwrights' Apprenticeship Scheme
E-mail: sascheme@shipwrights.co.uk
Tel: 01784 22 36 17 | Mob: 07473 174 847
Marine House | Thorpe Lea Road | Egham| Surrey TW20 8BF
The Worshipful Company of Shipwrights | Ironmonger's Hall | Shaftesbury Place | LONDON EC2Y 8AA | Tel: 0207 606 2376 | www.shipwrights.co.uk
The TSA is also talking to the Shipwrights' Company about the opportunities there are for us to attend events where, together with our employers members, we can promote careers on the Thames. This includes the Livery Schools Link which works in conjunction with schools in the City, promoting careers within and associated to the various livery companies.
We do hope you will be able to take a few minutes to look into what the Shipwrights' Company has to offer employers; and if you contact Paul Harris with a view to receiving support, please let us know at the TSA.
Events
Seawork 2017

We exhibited at Seawork 2017 between 13 and 15 June in Southampton. Our aim was to raise our profile across the industry, highlighting the range of services we can offer to employers, and to hopefully identify more training providers we can work with.
Seawork International is Europe's largest commercial marine and workboat exhibition. It is regarded as the industry's one-stop-shop, providing buyers, legislators and influencers with direct access to the commercial marine and workboat market, its products, its innovations and its people, for three days every June.
National Apprenticeship Week 2017
We successfully ran an event during National Apprenticeship Week (NAW) in March 2017 where we assisted in the successful recruitment an apprentice for at least one Employer Member.
One of our main aims was to assist employers in recruiting apprentices and young people, and discuss the challenges that you face with employment. It was so successful that we plan to hold a similar event during NAW 2018 so please look out for more information in due course.
Website and Development Plans
As many of you may be aware, our website is up and running and we are keen to improve it to better suit the needs of our employers and those interested in discovering more about the TSA.

We are currently developing a 'Members Only' section to give our employers exclusive access to Working Group information, Events and Networking updates and so on. The process of developing a Members Only section, has highlighted other areas of the site we can improve, such as Training and Development - where we would like to include a training portal for members and non-members to request training course information, costs, availability etc; Membership - allowing potential members to sign up and/or enquire to become a member; and News - promoting updates about the TSA and it progress as we move forward and make this a success!

We also advertise our Employers Job Vacancies on the website, and we would like to take this opportunity to remind you that this is a free service to promote your current job opportunities. For more information, please contact admin@thamesacademy.london / 01322 917 550
We hope you enjoyed our news update. Please look out for our next Newsletter which we plan to send to you at the end of 2017.
Return to Previous Page