Women on the Water - Workshop Event on International Day for Women in Maritime
Date:
18/05/2022
Start Time:
2pm
End Time:
4pm
Duration:
2 hours
Venue:
Online Workshop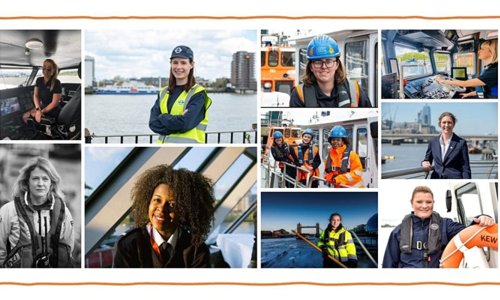 Join us for the Women on the Water #WOTW meeting: Making the Thames a great and safe place for everyone to work: Listening Session with the Women on the Water Network and senior leaders on the Thames.
Agenda:
Welcome and introduction
Experiences – listen to anonymised experiences of women working in the marine sector
Acknowledgement and discussion
Toolkits for employers and employees on highest priorities: Workwear, Sanitary provision and Harassment
Reflections and discussion
Next steps and call to action
This workshop is open to women and men in leadership and operational roles on the Thames and other inland waterways.
Please book your attendance here
What "Women on the Water" aspires to:
Encourage more diversity in the inland waterways sector, including the tidal Thames, by providing networking opportunities for women in operational roles.
Support all women in the sector through knowledge sharing and mentoring.
Position the industry as an attractive career choice for women.
Return to Previous Page