Women On The Water Event – December 2023
Date:
04/12/2023
Start Time:
2pm
End Time:
5pm
Duration:
3 hours
Venue:
Central London venue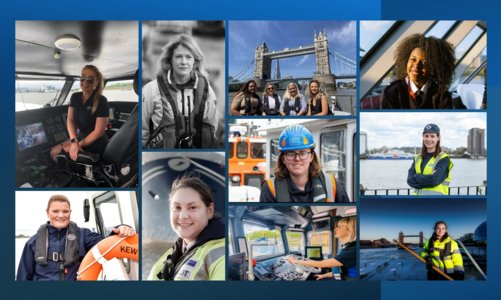 Join us for our Women On The Water event to share and learn best practice together. The event will be held at a prestigious venue overlooking the Thames.
We will review what we have achieved this year, including on delivering our objectives on PPE and workwear, sanitary provision, harassment and a River Thames Charter.
Given the venue, attendance to this event is limited to 20 people.
There will be a small charge in the event of cancellation within seven days of the visit.
What "Women On The Water" aspires to:
Making the Thames a great and safe place for everyone to work
Encourage more diversity in the inland waterways sector, including the tidal Thames, by providing networking opportunities for women in operational roles.
Support all women in the sector through knowledge sharing and mentoring.
Position the industry as an attractive career choice for women.

Return to Previous Page