#CareersOnTheThames 2019
Date:
30/09/2019
Start Time:
17:00
End Time:
19:00
Duration:
2 hours
Venue:
Aboard the Dixie Queen, moored at Tower Pier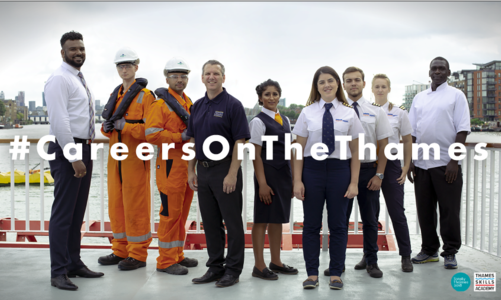 Register here for this free event >
Thames Skills Academy annual #CareersOnTheThames event will showcase the amazing breadth of careers available along the 95 mile stretch of the river Thames.
This free event invites careers advisors, teachers, youth leaders and people starting out on their career journey to come aboard a boat and discover the myriad of job opportunities available along the river. You will have the opportunity to talk to engineers, skippers, deck hands, baristas, cabin crew, specialists such as hydrographers and many more, including apprentices past and present.
#CareersOnTheThames will take place aboard the fabulous Dixie Queen as part of the Totally Thames Festival (hyperlink Totally Thames to https://totallythames.org) from 5-7pm on Monday 30 September. Guests will board and disembark at Tower Pier (nearest tube Tower Hill).
There will be a series of short talks from river operators, both passenger and freight, current apprentices and those who have recently qualified. Refreshments will be served and there will then be time to walk around the exhibition stands to network informally with the employers, learn about the different job vacancies and maybe even try your hand at new maritime skills.
The event will culminate with a trip up river to see major infrastructure and other developments on the ever-changing Thames.
Return to Previous Page