Samaritans and TSA Safer Thames Intervention training
Course ID:
SPT-LON-NOV2021
Qualification Gained:
Certificate
Date:
28/02/2022
Venue:
Online - via Zoom
How will I be assessed?
Attendance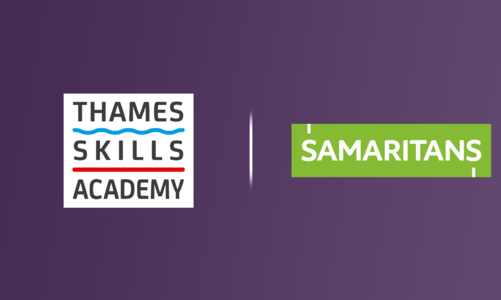 This course is aimed at everyone who is regularly by or on the Thames with the skills to intervene should they encounter someone showing signs of suicidal behaviour.
This course is a core commitment within the TTWSF's Drowning Prevention Strategy.
What's involved?
The Safer Thames Intervention Training is a 3 hour, facilitated course that will be delivered digitally via Zoom or WebEx or as a face-to-face session. The course is led by an expert Samaritans facilitator and uses a variety of tools to encourage interaction and group learning.
What will I learn?
This course will help participants to:
• Identify signs of suicidal behaviour
• Initiate and manage a conversation with someone who is showing signs of suicidal behaviour
• Assess and respond to risk
• Move the person to a safe place and/or to support
Cost:
£120 pp excl VAT
Duration:
3 hrs (including a break)
Dates:
Monday, 28th February 2022: 9:30 – 12:30 (Digitally via Zoom)
Thursday, 24th March 2022: 13:30 – 16:30 (Digitally via Zoom)
Find out more about booking your place
Course Resources:
Participants will receive a workbook containing the key concepts, examples and practical techniques explored in the course for their ongoing reference.
Social Value:
• Last year, income generated from Samaritans' workplace training funded 55,000 calls for help to Samaritans free helpline
• Income raised by Samaritans' training supports the delivery of their round the clock service, that is provided by more than 20,000 volunteers based in over 200 branches across the UK and the Republic of Ireland
Contact:
To find out more about the course and to book, contact the training team on 01322 917 552 or training@thamesacademy.london
Return to Previous Page