Riverside Personal Safety for operators
Course ID:
RPS-London-01-20
Qualification Gained:
Certificate
Date:
19/02/2020
Venue:
St George's Pool, London
How will I be assessed?
Completion of the course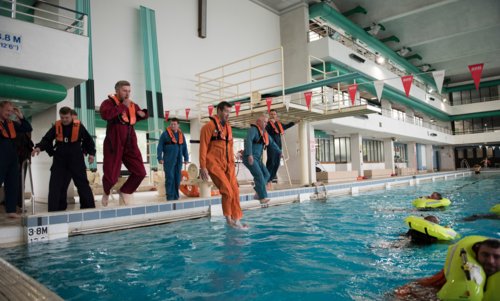 For further information please click below.
Course Enquiry Form
This Marine and Coastguard Agency (MCA) accredited course provides an overview of the potential dangers of working on or near water and offers practical tips to help you to stay safe should you or a colleague fall into the water.
What's involved?
The course is very hands-on. It is split between the classroom, a local waterway and a swimming pool. You get the chance to practice using safety equipment and experience what it's like to fall in water wearing a life jacket. The course is aimed at operators when working close to water who rely on shore-side rescue equipment such as life rings and throwing lines as first response. The course differs from traditional sea survival training as it deals with persons falling in from the bankside rather than abandoning a sinking ship.
What will I learn?
The potential dangers of rivers, canals, docks, lakes and flowing water

What to do if you fall in
What to do if you see someone fall in

How to ensure your life jacket will keep you safe
Duration:
One day
Contact:
To find out more about the course and to book, contact the training team on 01322 917 553 training@thamesacademy.london
Return to Previous Page