Online Refresher to extend Riverside Personal Safety Certificate for operators - March
Course ID:
RPSRC-LON2021
Qualification Gained:
Certificate
Date:
11/03/2021
Venue:
Online
How will I be assessed?
On completion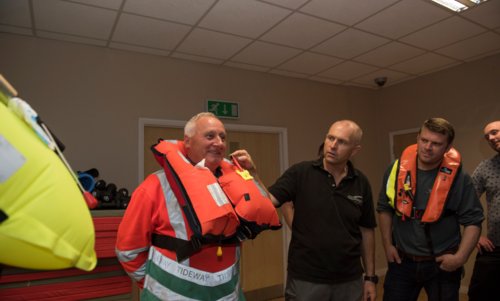 What's involved?
Training to refresh the knowledge of those working on or near the tidal Thames to do so safely.
What will I learn?
Review of real-life incidents on the Thames and the dangers of working near water.
Review of types of lifejackets and how to check and use life jackets safely;
Actions to take if you or a colleague falls into the water and medical aspects (cold shock, strength loss, drowning and hypothermia);
Take home of the key safety messages based on real-life incidents over the last three years on the Thames.
Date: 11th March 2021
Duration:
Half a day online course, ending with a multiple choice test to check learning.
Contact:
To find out more about the course and to book, contact the training team on 01322 917 553 or training@thamesacademy.london
Return to Previous Page