MCA STCW Personal Survival Techniques
Course ID:
MCASTCW-LON-2021-CPD
Qualification Gained:
Certificate, 10 points towards CPD programme
Venue:
London
How will I be assessed?
Completion of the course.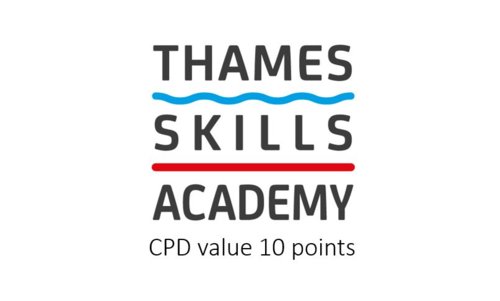 What's involved?
This course is split between the classroom where you will learn about how to deal with emergencies at sea and in the pool where you will have the chance to put your newly acquired knowledge to the test.
What will I learn?
Abandon ship procedures and methods of showing 'in distress.'
Life jackets and their use as well as how to put them on effectively
Life rafts including the equipment on board and how to launch a life raft from a pool
Medical conditions associated with the life raft including cold water shock and CPR
Procedure for helicopter rescue
Recovering a casualty from the water
Righting and inverting a life raft
Duration:
One day
CPD value:
10 points
Contact:
To find out more about the course and to book, contact the training team on 01322 917 552 or training@thamesacademy.london. We provide this service for our members. If you would like to become a member, please let us know and we would be happy to help.
Return to Previous Page